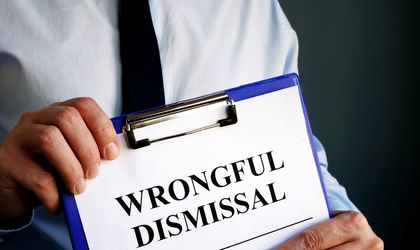 Employment laws can be confusing. Handling a wrongful termination case can be challenging. Remember, you must prove that you were wrongly terminated. That's why it's advisable to partner with the right lawyer. That's where an employment lawyer comes in. Among other things, a wrongful termination attorney will protect your rights and secure you the right compensation. The following are signs that your case requires an employment lawyer.
Retaliation
The most common cause of wrongful termination is retaliation. Here, the management will want to punish you because of your stands, views, or behavior that doesn't favor them. In most cases, whistle blowers fall victim to wrongful termination. Also, things like sexual harassment and misappropriation of funds can motivate you to whistle blow. Unfortunately, this can lead to wrongful termination.  In these cases, you need to gather all the evidence before presenting it to court. The law protects whistleblowers from things like retaliation. Thus, a lawyer will help you gather evidence that will prove that you were terminated because of retaliation.
Defamation
Of course, you are hired because of your skills. It's the discretion of the employer to employ you. This means that you can be legally removed from your work. However, it doesn't stop there. The employer is compelled to provide reasons why you should be terminated. The employment law spells out that all employers should provide explicit reasons why you should be terminated. In most places, the employer can label false allegations. They may argue that you said something that contravenes the morals of the company. In these cases, you need a lawyer to counter these allegations. The law prohibits employers from engaging in defamations. A lawyer understands employment laws, especially matters to do with defamation.
Public Policy Violations
Public policy is an important aspect of employment laws. All employers should adhere to strict public policy. Thus, if the employer fires you in a manner that contravenes public policy, inform your lawyer. For instance, if you are fired because you became pregnant, that employer is violating public policy. The same applies to sick people. Thus, if you are a victim of wrongful termination and you feel that it violates public policy, hire an attorney.
Unlawful Discrimination
Employment laws are very explicit when it comes to discrimination at work. For instance, if you have been terminated because of your sexuality, gender, color, ethnicity, or race, get in touch with your lawyer. A lawyer will unleash his/her skills to prove that you were discriminated against at work. Read more about discrimination lawyers.
Promises Broken
Certain workplaces can be intimidating. At times, things can get ugly. In particular, an employer can promise you things that they fail to honor. This includes payments and working conditions. A promise is like an agreement. It's important to note that if you are terminated because you were asking for things you were promised, contact your attorney. A lawyer will professionally represent you.
The Bottom-Line
Don't handle your employment termination case alone. Things can backfire. Plus, simple mistakes can cost you. Hire the right employment lawyer. The above are clear signs that your case requires an employment lawyer.