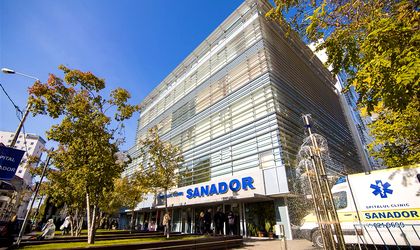 Police officers from the Economic Crime Investigation Direction carried out searches at the Sanador Hospital in Bucharest after having received information that the hospital's representatives had demanded payment for surgeries both from the Health House as well as from patients, according to Pro TV.
Investigators conducted the searches under suspicions of criminal activity involving fraud and false documents under private signature.
"The Sanador Hospital is fully collaborating with state institutions in order to clarify any aspect of its activity and will provide all the data and documents necessary," Sanador representatives said.
The Sanador network was founded in 2001 and is owned by Doris and Florin Andronescu. It is one of the biggest private healthcare providers in Romania, along with MedLife, Regina Maria and Medicover.