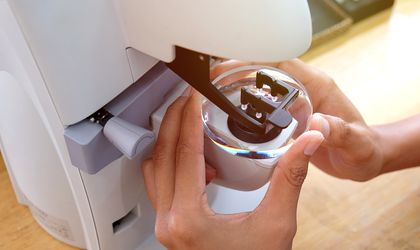 Are you in a dilemma about whether or not to outsource your production needs? Many medical business owners have embraced outsourcing their manufacturing needs. This article will enlighten you on how seeking these managed services will help grow your business. Read on!
Outsourcing ensures growth by:
Deciding to manufacture your medical devices independently brings about costly expenses. You'd have to hire new staff or train the existing ones to execute the new tasks efficiently. Hiring new staff will add to your monthly budget for compensation and insurance covers. Moreover, for these operations to occur, you'd need to invest in technology that allows for the manufacturing of medical devices. These technologies don't come cheap. Also, if you don't have enough space to execute these operations, you'd have to look for additional space. All the above increase your expenditure and take money away from your business.
However, the burden is lifted off your shoulders when you outsource these services. An outsourced partner has their team, workspace, and the necessary technology to enable the success of your project. Since they already have all these resources, you won't need to pay them money to acquire the resources. You'll only pay one lump sum fee for the services they offer. This gives you more money to reinvest in your business for its growth through reduced expenditure. If you're convinced about outsourcing one, click here for contract medical device manufacturing services.
Ensuring Quality End Products
An outsourced medical device manufacturer has the level of expertise required to execute the job. Besides the minimum qualifications acquired through education, they have also gathered enough knowledge through experience. This experience is gained by working with many clients over the years. Therefore, they'll operate from the point of know-how rather than trial and error. With this, you're assured you'll get quality devices in the end. 
Also, this team has invested in the latest technology to help their manufacturing process. For the provider to remain relevant in the market, it's an investment they have to make. By utilizing the latest innovations, work will be done to perfection, ensuring precision. 
In the medical device industry, adhering to compliance standards is a necessity in producing products. Being experts in the medical manufacturing field, the outsourced provider knows all the minimum standards required for each device, depending on their classification. Therefore, they'll ensure that all your products are compliant, certifying their quality.
Allowing Focus On Core Operations
As a medical business owner, you have many responsibilities on your table, some major and some minor. Finding a balance is often challenging. Now imagine, you have all these things to take care of, including manufacturing your medical devices. You have to monitor all processes to ensure efficiency and that the final design is as desired. This consumes a lot of time, and you might end up neglecting other key operations in the process.
However, when you outsource the manufacturing processes, you can focus on the critical aspects of your business that bring in returns. This could be marketing, research, device designing, among others. These operations are what grow you as a brand. Your provider can take care of the rest.
Increasing Customer Satisfaction
Customer satisfaction, in this case, is dependent on the quality of end products and their timely delivery.
As previously stated, when you outsource medical device manufacturing processes, you're assured that your products will be of the highest quality and will be compliant. Therefore, they'll serve your customers' needs to the maximum, without any side effects or inefficiencies. This increases their satisfaction levels.
Also, since the outsourced team operates from the point of know-how, they won't waste time redoing production to ensure quality products. They can get it right the first time. This means that your products will reach the market faster than if you were doing the production yourself. With this, there won't be a deficit in the market, meeting your clients' needs promptly.
When your customers are satisfied with your medical devices, they'll repurchase often. A friend will always tell a friend about a certain quality product they've used. This will attract new clients to your business. With more customers to serve, your products will never lack a market, and you'll increase your sales. More sales translate into higher returns that you can use for growth.
Your business is bound to grow as time goes by. This often means more operations and a wider customer base to satisfy. When undertaking productions independently, embracing growth can prove to be a challenge. How? You have to hire new staff to meet your growing needs and acquire or upgrade your technologies to execute the new operations. These require many resources, including finances, to implement what your business might not have. With such pressure, you might put aside some goals for the future of your business.
However, you don't have to worry about acquiring extra resources with an outsourced provider. Managed providers are flexible enough to accommodate any growth scale for your business. You only have to pay additional money. 
Conclusion
As seen, outsourcing medical device manufacturers is quite beneficial in ensuring your business grows. If you aren't utilizing these managed services yet, now's the time you do it for the benefit of your company. As you decide on a provider, it's essential to choose one that fully meets your production needs without compromise.