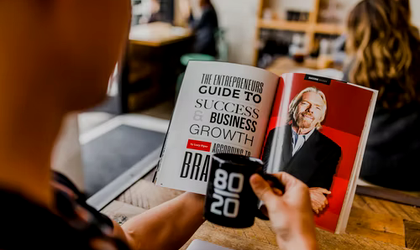 Growing a successful business can be tricky, there are a lot of factors that need to be kept into consideration and many things to manage at the same time. Your focus is to build a long-term successful business and increase your profit. However, not everyone is capable of doing so; running a business can be overwhelming, especially if you're trying to save money as much as possible throughout the process.
Saving money, cutting costs, and growing your business in its early stages is something that may seem impossible at first. You may end up cutting costs in the wrong department, which can affect the whole business, or overspend, thinking that you'll get more profit, which doesn't always happen; mistakes are an inevitable part of the process. If your business is always going over the budget or you're not able to keep your finances under control, then you need to start thinking of ways to manage it.
Here are the 7 most efficient ways to save money while running a successful business. 
There's no doubt that marketing events, aimed to market your business to the right audience, are the best forms of marketing out there. They are also a great way to increase your profit. However, if you're just starting out, it can be a huge cost for your business. If you still wish to try out this marketing technique though, it's recommended to find suitable sponsors for your event first. Whether it's a small or a big event, getting sponsors will help you save a lot of money. You will be able to host your event without paying all the expenses that come along with it. Some sponsors can help pay a part of your expenses, while others can help host it entirely themselves. Find the right sponsors and negotiate the available deals until you find a suitable one for you. 
Unlike what many business owners believe, outsourcing can actually save you money. It's not only for small businesses, outsourcing saves money for all types of business no matter how big or small they are. If you want to create UPC codes for your brand, it's more affordable to outsource than to hire employees specifically for the task. You should consider this as an option for other workflows in your business as well, not only for one-time jobs; outsourcing can save you money when you don't have the right team available for a job. For example, if you don't have a marketing team, instead of hiring, training, and having full-time employees, you can hire an agency to do all the work for you. The only thing you need to keep in mind is finding a reliable outsourcing company that will provide you with the results you desire. 
As long as your business allows it, go virtual. You don't need to have an office and employees who have certain working hours as long as you get the work done. Many companies are starting to adapt to remote work as they find it more cost-efficient. When you go remote, you don't have to pay for electricity and other office-related expenses. You can also go all virtual and cut rent expenses out of your business's monthly budget. Recent studies found that when employees are in control of their working hours, they're more likely to be productive and task-focused. 
Investing in your employees can end up saving you more money than you could imagine. It's one of the few things that require spending money on; it will only save you money in the future. If you have employees who are not performing well, invest in training them instead of replacing them. When you hire new employees you will pay for their training and teach them how the job is done from the beginning, which will be costly. On the other hand, if you give extra training to your existing employees who want to improve, you'll be saving money, and their productivity will increase. Another way to invest in your employees is by giving those who deserve a raise. This will work as an incentive and they will be more dedicated to work and help improve your business because they will know that as your business grows, they will grow as well. 
When you find the right suppliers for your business, negotiate the contract until you reach a deal that satisfies you. Many suppliers offer deals and discounts when you sign a long-term contract. If you believe that they are the right one for you, then don't miss out on these deals. You can also check suppliers that offer more than one service so you can negotiate a discounted rate when using their other services. 
Don't waste your time and your employees' working on tasks that can be automated. Nowadays, there are many applications and software that help get data entry tasks and other similar ones done with just a few clicks. Yes, you might need to pay a good amount of money to purchase these apps but if you calculate your expenses and revenues in the long run, you will find that it's going to save you money. 
Using eco-friendly methods, equipment, and products when working is not only beneficial for the environment but also for your business. Start by applying a green policy inside your office. For example, the lights and AC should be switched off when not in use, printers and machines should be turned off as well. This will help lower your electricity consumption, which will lower your bills every month. 
To save money while running a successful business, you have to keep track of your finances. If you believe that your expenses can be lowered, have a look at your financial sheet to see what can be cut down on or replaced entirely. Doing this every 6 months will help you cut unwanted costs, which may be affecting your business discreetly. You should also invest in yourself, your employees, and your business. Upgrade your software regularly because it may slow down and affect your overall productivity. Install eco-friendly lights and machines, and outsource what you can't efficiently get done in-house. It may cost you a lot at the beginning, but if you planned properly, you will save money in the long run.