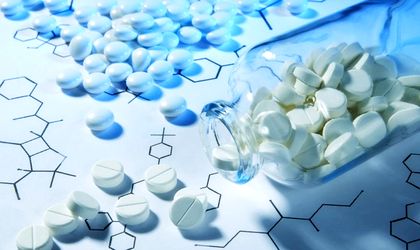 Medicine shortages have been a growing issue across the European Union, especially for drugs that target serious chronic diseases or cancers. Romania is one of the countries that are most affected by the problem, as a result of its low prices and lack of preventative measures. Although the most important stakeholders in this matter are the patients, they have little ability to influence decision making, and the same can be said about pharmacies. Negotiations are mostly carried out among national governments, drug manufacturers and wholesalers.
The parallel export of medicines has been a hot topic in many EU states in the recent period, as it is often assumed to be one of the primary causes of shortages. Several countries have limited or banned the parallel trade (import/export) of medicines, as EU law states that trade restrictions can be justified on public health grounds.
However, data show that bans on parallel trade have not resulted in the higher availability of medicines in any of the countries which have imposed such measures.
Vytenis Andriukaitis, the European Commissioner for Health, listed the main reasons for shortages in a speech in early October:
manufacturing problems;
the pharmaceutical industry's heavy reliance on ingredients imported from non-EU countries (80 percent of active ingredients come from China and India);
supply management issues such as insufficient supply quotas from the industry and the difficulty in substituting drugs;
commercial withdrawals by manufacturers, which mostly affect cheaper and older products.
Business Review spoke to representatives of the European Association of Euro-Pharmaceutical Companies (EAEPC) and the Pharmaceutical Group of the European Union (PGEU) in Brussels last week, in this general context of shortages. They explained that the issue of medicine shortages is extremely complex and that the causes vary from one country to the next. In this context, parallel trade can be a solution to shortages in certain countries, while in others it can aggravate the issue.
"Medical shortages are a global issue, but markets with lower prices are the least likely to be able to obtain the drugs they need," explains Kasper Ernest, the Secretary-General of EAEPC.  In completion, PGEU Secretary General Ilaria Passarani, added: "At the EU level we are dealing with finding solutions to address the inequalities in access to medicines across Europe, due to the differences in the economies of the Member States"
At the same time, pharmacies also have a hard time dealing with shortages across the European Union.
"Pharmacies are not usually notified about shortages, even though in many cases they can be anticipated," said PGEU Secretary General Ilaria Passarani. "Pharmacies spend at least 6 hours a week on average dealing with shortages, and while substituting branded products with generics can be a solution, some countries require them to only provide patients with the prescribed products, so they aren't allowed to provide generic alternatives." 
Romania: arbitrary measures to tackle shortages, little grasp of underlying causes
On September 13, the Romanian Health Ministry announced a project for a six-month suspension of parallel exports for 172 INNs (International Nonproprietary Names (INN) identifying pharmaceutical substances or active pharmaceutical ingredients), corresponding to  over 2,000 products (trade names, pharmaceutical forms, strengths and pack sizes).
The Ministry's project has not yet been approved and the Ministry has not published a final analysis that would highlight the impact of parallel exports on the availability of these drugs and potentially justify the restriction on export.
"We want to ensure that parallel export is not one of the reasons for medicine shortages, and this can be verified by concrete data, but the Ministry has not provided this data in its recent parallel export restriction project," Kasper Ernest of the EAEPC says. "Romania already has legislation meant to control export and, implicitly, prevent any shortages it may cause. We report on stocks daily and notify authorities of our intent to export, and our data proves that we do not export products that are at risk of shortage."
The Romanian Association of Euro-Pharmaceuticals Wholesalers (ADEM) also argues that the suspension proposed by the Romanian Health Ministry is arbitrary and non-transparent, as some of the medicines that are about to be prohibited from parallel exports have never been exported or are not threatened by shortages, while other drugs, which are not included in the order, are facing a much higher shortage risk.
Most of the medicine withdrawals in Romania in the 2015-2019 period have happened for commercial reasons, as prices in Romania, based on the country's economic indicators, are too low to be sustainable for manufacturers.
"Commercial withdrawals are the biggest source of shortages in Romania but another important issue is the government's ability to negotiate with manufacturers while under pressure to raise drug prices," said the EAEPC executive.
ADEM also warns that the Ministry's proposal may infringe upon EU Single Market rules and open Romania up to a possible infringement from European authorities.
European authorities allow national governments to set the prices of medical drugs and do not intervene in the states' policies on parallel trade unless the adopted measures against parallel export are disproportionate to the public health objective. However, in May 2018, the Commission issued a series of recommendations on parallel trade. "Export restrictions imposed by Member States must be adopted based on transparent, publicly available and non-discriminatory criteria, which must be known by economic operators, in order to ensure that restrictions are not implemented arbitrarily."
Romanian legislation says that wholesalers must make the National Medicines Agency (NAMMDR) aware of their intent to export any products two weeks in advance, during which the Agency is expected to check the availability of those drugs on the Romanian market and potentially block exports for drugs that are at risk of shortages. However, the Agency almost never informs wholesalers about potential shortages in due time.
In fact, the EAEPC executive says that the legal requirements for exporters in Romania lead them to overestimate export volumes in their notifications in order to avoid a risk of being left with excess supply: "Romanian legislation on the exports of medicinal products to the countries of the EEA seems in practice manageable in terms of not having bans on products in excess supply. However, there are some caveats connected to the enormous administrative burden on exporters in terms of notifications and the fact that in order to avoid disruptions, exporters will rather overestimate the export volume on a notification (securing all the excess can be sold) rather than risking underreporting (and be stuck with the excess supply). Also, the fact that notifications are made public mean that manufacturers reduce supply quota for those medicines (consequently on the overestimates), in order to avoid exports – even if there is no patient risks involved with the exports. Supply quota are illegal in the EU when applied in such a manner, but no investigations are made, and thus no sanctions are being applied."
"Lack of access to medicines is one of the most complex issues facing better healthcare. In recent years, the need for continuous supply of medicines has become more urgent (…) Availability is the cornerstone of access, but many other factors also determine whether people are getting the drugs they need. Gaps in local health systems and infrastructures prevent the supply of medicines to millions of people. Access also depends on public procurement practices, fiscal and tariff policies, increases along the supply chain and the power of national drug regulatory authorities," said Coralia Kreyer, the president of ADEM, in a statement this week.
Romania's medicine prices are based on minimum levels set among 12 EU countries; manufacturers and wholesalers must also pay a 25 percent clawback tax, which was introduced as a temporary measure in 2009, but continues to be applied indiscriminately for all medical drugs, despite stakeholders' calls for reform, including differentiated levels for certain drugs or medical conditions. Greece, for example, also has a clawback tax, but it is set at only 10 percent and it does not apply to parallel trade, while Italy's clawback tax is 2 percent, according to the EAEPC representative.
"Producers perceive the sale of medicines in Romania as an effort due to the precarious financial conditions of a state that is at the bottom of European economic rankings, and not because of the parallel export,"  added Coralia Kreyer, ADEM.
"The approval of this order will not solve any of these problems, as the risk lower availability of these drugs for patients is not generated by parallel exports," argues Coralia Kreyer.
How the EU can tackle medicine shortages
Parallel trade of medicines is a unique practice in the European Union. EU states can export to non-EU countries, but cannot bring in drugs from these markets. And though the issue of shortages exists in virtually every country in the bloc, European authorities cannot apply a universal fix to all its members.
"The EU can do more in terms of monitoring shortages and notifying all stakeholders, but in order to be effective it needs more transparency from national governments," said PGEU representative Ilaria Passarani.
One of the significant measures proposed at the EU level, Kasper Ernest noted, has been to bring back manufacturing to Europe, as relying on ingredients from countries like China is very problematic as Europe has no control over manufacturing issues there.