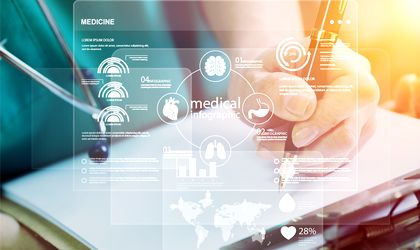 Medical supplies and services are forever in demand, significantly affecting the care patients get in hospitals. Their management also adds to understaffed healthcare centres, causing a strain in the health sector.
Such challenges are forcing hospitals to develop ways to track critical medical equipment and continue to provide essential services. After long research, radio-frequency identification (RFID) seems to be the preferred option to solve the medical equipment mystery and sustain healthcare service provisioning.
For that reason, hospitals are looking to work with an RFID solutions company to ensure that critical equipment is traceable. It enables clinicians to quickly concentrate on providing healthcare and locate any medical devices.
RFID systems in hospitals bring efficiency, and patients can rely on healthcare services to get quality treatment. Here are seven tips on tracking critical medical equipment with RFID.
Take An Inventory Of Critical Medical Equipment
Begin by taking an inventory of the medical equipment available and have a record that you can refer to when installing RFID. It'll give you an idea of how to implement equipment management processes in the medical facility.
In addition, you can monitor the equipment's usage and condition through RFID data collection. It simplifies tracking since you'll be comparing your equipment register and the current inventory of critical medical equipment.
Identify Equipment That Needs RFID Tracking
Once you know the inventory, it's prudent to identify what needs RFID tracking and where to assign it within your medical facility. You can calculate the cost of RFID infrastructure and the designated location of the critical medical equipment.
Aside from working out the costs, you can also install sensors to alert you when critical medical equipment is in use or moved from one location to another. Also, it's advisable to integrate the RFID technology into your management systems to ensure that you constantly monitor all the activities of the critical medical equipment.
Allocate Appropriate RFID Tags
Medical procedures are sensitive and require special attention to the equipment in use. Mixing your RFID tags on the medical equipment can mislead the clinicians and lead to more patient injuries.
For instance, using different RFID tags on medical equipment for tests, procedures, and patient examinations is wise. It reduces the risk of misdiagnosis and gives the clinicians an easy time when treating patients. 
So, placing the correct RFID tags on the appropriate equipment is crucial. It simplifies data collection and tracking of the underlying medical equipment. In addition, you'll be avoiding lawsuits for medical malpractice.
Data collection in the medical sector is integral to patient care services and may affect how hospitals operate. Clinicians or medical practitioners must always sign in when using the equipment to promote accountability.
Therefore, you can create a portal to track the RFID tags placed on the medical equipment and ensure that it identifies users. It'll eliminate wastage since you can easily monitor real-time activities recorded by the RFID technology.
Get A Reputable RFID Technology Provider
When considering the cost of critical medical equipment, you want longevity assurance and good service for your patients. Getting a reliable RFID service provider is crucial to creating a sustainable system for monitoring medical equipment.
In addition, it's a vital cost reduction strategy to seek a local service provider who you can request an RFID tag upgrade from. Also, they can offer support when needed and can detect manipulation attempts by users.
The ideology of RFID technology is to improve the location of objects, humans, and animals. Critical medical equipment needs a specific area or zone as a control measure in this context.
You can deploy sensors to read equipment RFID tags when moving from the designated work areas. It'll instil discipline and care for users as they handle the medical equipment within the hospital.
Establish A Reporting System
If you implement the RFID tracking well, getting reports on the equipment with tags is crucial. So, create a reporting system to frequently send equipment usage reports and review them as often as possible. It'll help with decision-making since the data collected is retrievable and shared through your data centres.
Final Thoughts
In hospitals, critical medical equipment plays a huge role in service provision. They work to support clinicians in examining and treating patients whenever they seek medical assistance. It becomes hard to conduct clinical procedures when you cannot trace medical equipment, and that can subject patients to prolonged discomfort. Luckily, RFID technology is now changing how clinicians attend to patients by tracking the medical equipment when needed.