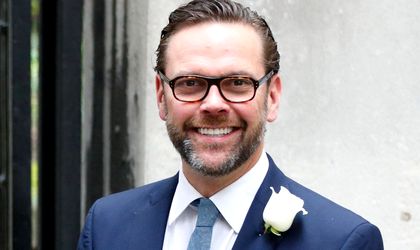 Outgoing Twenty-First Century Fox CEO James Murdoch was reported by the Financial Times to be the lead candidate to replace Elon Musk as chairman of Tesla, but Musk said this was "incorrect" in a tweet, according to Reuters.
Tesla has until November 13 to appoint an independent chairman of the board as a result of settlements reached between Tesla, Musk and US regulators after Musk suggested in a tweet in August that he had secured funding to take the company private. The Securities and Exchange Commission allowed Musk to continue as CEO, but required him to give up the chairmanship.
Some investors have been calling for stronger oversight of CEO Elon Musk, whose recent erratic behaviour has raised concerns about his ability to take Tesla through a rocky growth phase.
James Murdoch, the son of Fox mogul Rupert Murdoch, is already an independent director of Tesla and the Financial Times wrote that he's signalled that he wants the job.
Investor concerns that Tesla's board was too closely tied to Musk led to the company's addition of two independent directors, including Murdoch, in July 2017.
Murdoch currently serves on the boards of Twenty-First Century Fox and News Corp. He stepped down from the board of Sky Plc on Tuesday following the completion of Comcast Corp's takeover of the broadcaster.
Murdoch was forced out as chairman of Sky, then BSkyB, in 2012 after being embroiled in Britain's phone-hacking scandal. He returned to Sky's board in 2016 after rebuilding his career at Fox.