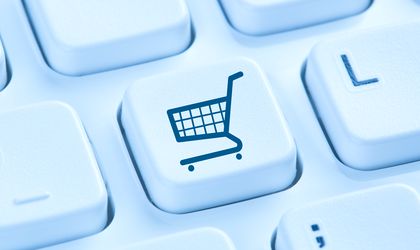 Fears surrounding the COVID-19 pandemic have led to numerous government-mandated travel restrictions and non-essential business shutdowns. As a result, consumer spending underwent major channel shifts, with the digital channel turning into the default for many customers, giving way to what will likely be a permanent boost to e-commerce.
By Aurel Constantin
Comparing the results of two consumer surveys conducted by Euromonitor International in 2020 regarding path to purchase habits provides insights into these drastic shifts and the subsequent surge in e-commerce. Nearly every category showed a double-digit increase in the share of consumers making digital purchases between the two fielding timeframes.
Besides shopping more often in already-familiar categories, connected consumers have turned to e-commerce across a broader range of products and services. The share of minimal online shoppers – consumers who did not use digital or only used digital to shop for one category – dropped significantly between the surveying timeframes. In early 2020, minimal online shoppers and heavy online shoppers were evenly split at the purchase step at 36 and 37 percent, respectively. But by March, there was a nearly 30-percentage point gap between minimal online shoppers (20 percent) and heavy online shoppers (49 percent).
Romanian e-commerce
In 2020, the Eastern European retail industry has had to deal with several types of crises, from the pandemic lockdown to economic problems or falling oil prices, which have led to declining sales for some retailers, but also to the growth of other sales channels such as e-commerce, according to Euromonitor International consultant Cosmin Dan. Euromonitor International had estimated a 5.2 percent increase for the Romanian retail industry in 2020, but the growth dynamics were revised in the midst of the crisis, pointing to a decrease of -1.3 percent in June 2020. Since that time, companies have managed to adapt quickly, demand has partially recovered, and as a result, the currently expected decline for the Romanian retail market in 2020 has come down to only -0.4 percent.
While e-commerce managed to get through the crisis unharmed, while both hypermarkets and discounters remained stable, there was a sharp decline for non-food retailers. For them, 2020 has been a year of survival, and one of the solutions they found was a focus on omnichannel. The pandemic is accelerating digitalization both online and offline, and three of the most important and visible retail trends in terms of digitalization are augmented reality, contactless retail, and artificial intelligence. Euromonitor International estimates that the Romanian e-commerce market will grow by 32 percent in 2020, and as a result, the share of e-commerce in total retail increased to 10 percent this year, from 7 percent in the previous year. Also in 2020, the value of cross-border online retail in Romania continued to grow, maintaining its share of 8 percent of total e-commerce, even though there were issues with supply chains in the first months of the pandemic. In Eastern Europe, cross-border shopping accounts for about 25 percent of total e-commerce sales. The category with the fastest growth in online sales in Romania in 2020 was by far that of food and beverages, with a 115 percent increase. In this context of growth, we should mention the base from which this product category grew, as in 2020 it had a share of 4 percent of the total e-commerce market in Romania.
What's next for e-commerce
The pandemic has generated changes in the behaviour of consumers, who have revised the value of purchases and shopping, and many of these changes will become permanent in the coming years. 55 percent of shoppers said that this increase in online shopping would be a long-term trend, which confirms the predictions that, within the next 5 years, online shopping will have a higher share in total retail sales. According to Euromonitor International, in Eastern Europe, the Czech Republic and Poland will register the highest adoption rates for online retail, while Romania will have the fastest dynamics in this regard and Russia will generate the largest increase in absolute value of online trade, considering the size of this market. For Eastern European retail in general, estimates show sales returning to growth in 2021, with the increase continuing until 2025.