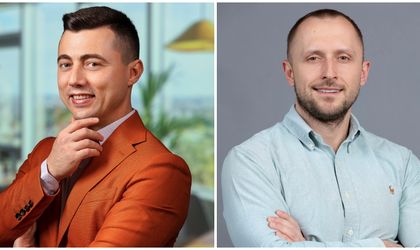 VTEX, the global enterprise digital commerce platform in which brands and retailers manage their digital commerce ecosystem, is the partner selected by elefant.ro for the development of its Marketplace, which allowed the 12-year company to expand its product assortment to 1.5 million SKUs, while selling and profiting more.
The Elefant marketplace business, developed with VTEX technology, was launched in February 2022, helping to manage, connect and integrate with multiple third-party merchants. Nowadays, Elefant already has over 500 partners, who have listed over 270,000 products in more than 10 categories on their marketplace.
Marketplace stores are a growing trend, and the VTEX platform offers this functionality natively. However, the elefant.ro project came with a challenge: the online store wanted a marketplace solution that would work complementary to the already existing trading platform. In other words, elefant.ro needed a headless platform that would help register, list and manage merchants, without changing the visual identity or existing functionalities in the store.
Such approach allowed the integration of new merchants into the Elefant.ro platform, without interrupting the normal operation of the online store and without bringing changes for end users. Basically, elefant.ro buyers had access to new categories of products from verified merchants, while being able to continue their usual purchases.
"VTEX gave us more than a technology to develop the Elefant Marketplace with. It gave us the flexibility and versatility needed to implement our business vision, allowing us to be agile and responsive to market messages and quickly adapting to the evolution of digital commerce," says Dan Sturza, Elefant Marketplace project coordinator and Business development Manager at elefant.ro.
—
"The unique architecture of this project is not only a first on the Romanian market, but also a proof of VTEX clients' vision. Through the natural transformation of the store into a marketplace, elefant.ro managed to expand its customer base, at the same time retaining the loyalty of the existing ones and offering them more assortments of products", adds Cristi Movilă, Eastern Europe General Manager & EMEA SVP within VTEX.
Among the main benefits that Elefant Marketplace brings to businesses that choose this sales channel, developed on VTEX technology, are:
Access to a wide range of categories in one online sales platform
Advantageous commissions and multiple benefits for selling products on Elefant Marketplace
API compatibility
Constant communication with marketplace partners, including through dedicated account managers
Access to over 2 million buyers
Traffic backed by solid investment
Access to the Seller Portal that helps sellers manage orders, process payments and even build a shipping strategy that can include multiple delivery options and pickup points.
With native capabilities, the VTEX digital commerce platform has allowed merchants all over the globe to become marketplaces for more than 10 years already. On top of that, the technology company continuously invests in this business model, and has recently launched new marketplace features to maximize even more the commerce growth and boost profitability without the cost and risk associated with traditional ecommerce. To learn more about this business model and how this release simplifies the setup and management of a marketplace operation thanks to its native capabilities and a network of more than 2,400 fully integrated marketplaces and sellers, visit bit.ly/VTEX22MarketplaceUpdates.