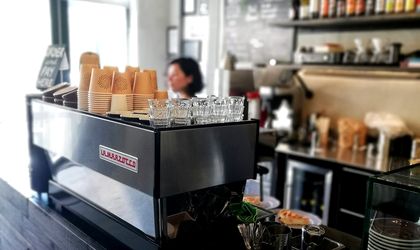 Bucharest's Beans&Dots Specialty Coffee Shop has implemented the cryptocurrency payment module offered by Netopia Payments, thus making it easy for customers to pay with Bitcoin or eGold products purchased from www.beansanddots.ro.
Customers can pay with Bitcoin and eGold, having even more options to make transactions faster and more secure in the virtual store, being the first coffee shop from Romania implementing this type of payment.
"There is a similarity between specialty coffee and blockchain. At the beginning, few people understood what specialty coffee is, what it brings in addition, why it is interesting, how it can make your life better. Meanwhile, it has become an industry worth nearly USD 100 billion. The same goes for blockchain technology. Beyond cryptocurrency, which everyone has heard of, is a whole universe "in the making" and we are now happy to be the first in our industry to join it. We are convinced that this technology will become more and more an integral part of our old daily lives," explains Alexandru Aron, representative of Beans & Dots.
In the first phase, the integration allows payment with cryptocurrency in the beansanddots.ro online store, so that in the next period it will be extended to cover the payment system in the two locations – Beans & Dots Cismigiu and Beans & Dots Aviației.
The beansanddots.ro online store sells exclusively in Romania the roasted specialty coffee in Berlin by The Barn Coffee Roasters, considered to be one of the best specialty coffee roasters in Europe. By paying the right price, The Barn Coffee Roasters allows farmers from whom they buy green coffee to have a sustainable business. All coffees are seasonal, single origin and have a score of at least 86 points.