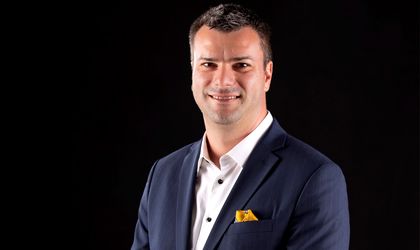 Only 20% of online retailers expect higher sales for Easter 2023 compared to the same period in 2022, an average of 17% year-on-year, due to higher inflation and a lack of analysis of product performance in sales campaigns, according to an analysis made by TRUDA, a unique platform for identifying profitable products from online stores.
"Romanian e-commerce is going through a sensitive period for business, in which products are no longer sold as easily as in past years, even on the occasion of an important holiday such as Easter. Actually, in this context, only online retailers who have prepared the right product stock and strategic promotional campaigns in time, based on an analysis of product performance – which bring sales and profit or which only consume marketing budget – will register sales increases. Therefore, many stores have been preparing for the Easter campaign since the beginning of January, implementing TRUDA technology to know in advance which products to promote and which products to remove from the campaigns, to achieve increased profit", declares Cătălin Macovei, founder of TRUDA and specialist in digital marketing for over 10 years.
Thus, the online stores in the TRUDA portfolio expect sales to increase by 15%-17% on the Easter holidays, the average value of the shopping basket being 370 lei, 27% higher than last year. The most visited sites are those that sell specific products for Easter – Easter cakes and pastries, traditional dishes, Easter decorations, holidays, floral arrangements, or corporate gifts, but also stores in the fashion, DIY, interior design, pharma and car categories.
In fact, more and more Romanian consumers prefer to order online the necessary products on one of the most important holidays of the year, both to avoid the congestion in stores and to benefit from discounts and special offers during this period.
Thus, to boost Easter 2023 sales, online retailers are preparing discount and contest-type campaigns for products in the fashion, home and garden, indoor and outdoor furniture, and jewellery categories, investing on average between 500 euros and 10,000 euros in Google Ads and Facebook Ads campaigns.
Tips for online shops: how to increase their sales for Easter 2023
To invest in technologies that analyze the sales potential of products – companies have major losses because they do not know which products bring them profit and which not
To further invest in advertising and promotion with a high conversion rate to attract more customers, especially through Google Ads campaigns, email marketing, social media, and SEO
To encourage customers to provide product reviews and ratings: future customers are more likely to buy products that have been recommended by other buyers. Adding product reviews and ratings to your website can be an important factor in increasing sales
To improve website performance for a flawless user experience: the online store must allow easy, fast, and error-free navigation and have an attractive and clean design to increase the confidence of potential customers to place orders online and to convince them on the spot to come back for new orders
To implement a live chat system that favours sales: as one of the most preferred communication channels preferred by customers, live chat is also an important channel for increasing sales through upselling methods – new products can be recommended to customers in addition to the ones they are interested in
To offer discounts: the price is still the most important factor in the decision to purchase any product or service, therefore discounts have a direct effect on sales
To offer 1+1 promo packages or products from the same category that become more advantageous to purchase together than separately