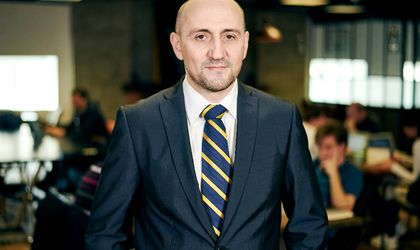 Doctrina.Biz, the first online marketing platform dedicated to health professionals, registered a turnover of EUR 220,000 in 2018 in Romania, which places the country on the 2nd place by income among the European countries where Doctrina is active, while the first place is taken by the company's country of origin, Slovenia.
The number of projects developed by Doctrina in Romania last year increased by 10 percent compared to 2017, amid the diversification of digital services and audience consolidation.
"The Doctrina platform allows physicians and pharmacists to have direct access to information about pathologies and pharmaceuticals through video content. After the first years of operation it covers 70 percent of Romanian pharmacists and pharmacy assistants. Last year we also tripled the number of physicians enrolled in the platform. We also diversified our services to production, consulting and other digital marketing tools so that the presentations available on the platform are as powerful and interesting as possible for the audience, the health industry specialists," says Doru Mircea, founder and business development manager of Doctrina Romania.
Digitizing communication in pharma
Currently, there are over 8,000 pharmacists and 7,000 pharmacy assistants registered as users on the platform. Last year, 44 percent of registered pharmacists and 50 percent of pharmacy assistants fully tracked at least one product or pharmaceutical presentation through the Doctrina platform. In 2018, presentations from the Doctrina.biz platform were tracked on average by 4,500 pharmacies, pharmacy assistants and physicians.
"Digital marketing platforms streamline resources allocated by farm manufacturers, but the move is a relatively new one for the market. In Romania, Doctrina is the only platform for direct and bidirectional interaction with field specialists, and there are only 1-2 similar projects at European level. But despite the fact that digital channels can measure and track multiple interaction indicators and communication efficiency is incomparably better, the Romanian pharmaceutical industry still allocates the majority of resources to traditional communication channels. TV, radio and symposium, conference or congress events remain dominant. Digital growth is at a slow pace compared to other European countries, although the interest of health professionals is highest in the region," says Mircea.
2019, a year of growth
The development plans of the Doctrina in Romania for 2019 include increasing customer numbers as a result of service portfolio development and industry's growing interest in digital opportunities.
The B2B marketing platform specializes in digitalising communication with industry and healthcare professionals, predicts a 30 percent increase in turnover this year to EUR 300,000.
Doctrina.Biz is the first digital marketing platform dedicated to the pharmaceutical and healthcare industry. The platform facilitates direct interaction with industry professionals, pharmacies, pharmacy assistants and physicians through video content. It is the first B2B marketing solution to digitize communication in this industry.
The company is present in Slovenia (the country of origin), Croatia, Romania, Poland, Russia, Great Britain and Turkey. In Romania, the Doctrina is developed as a franchise by the entrepreneur doctor Doru Mircea.