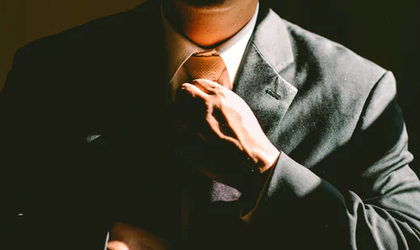 Starting an adventure in the world of business can be a daunting prospect, but one that will reward you greatly if done correctly. Some of the world's richest people started out small and built their way up, and because of their attitude and business sense they have become successful. It takes a few things to get the ball rolling but every business starts with a good idea, surrounds it with hard work, dedication and you will find yourself halfway there. Some will find the beginning stages easier than others, but that's not to say you won't find your voice further down the line.
Here we are going to take a look at what it takes to become a successful entrepreneur. 
Care About Your Business 
The first thing we should talk about is the fundamental care behind your business. As an entrepreneur, you will need to care about what you do and about your level of success. If you don't, then there isn't much value you will bring to the table. Sure you might have a great idea but if it goes against your beliefs or your wants as a human, then there isn't much point in pursuing it. Making money from a great idea will come when there has been time and effort poured into it, this isn't an overnight process so be prepared to be patient. The majority of business owners you find will have a vested interest in what they do, as soon as care starts to slip mistakes are made and the company will find itself in hot water. Always make sure to evaluate your situation and ensure you're still 100% behind the company you've started. 
Have A Plan
There aren't many hugely successful companies that have been able to survive without a business plan, these are essential to the progression and growth of your company. You'll have to plan for every eventuality that may come your way and always have a mitigation plan in place. Successful entrepreneurs will be able to write a detailed strategy that covers all areas of the business, up to and including the time in which you can expand. All business comes from a plan, nothing is spontaneous, don't ruin your chances at the first gate by failing to produce the basics.
Marketing 
Without customers, you have no business. This is something that is constantly forgotten, especially in a customer-facing industry. Being able to implement a successful marketing strategy is imperative for people "walking through the door", whether that be in a physical shop, or online to your website. The professionals from SmartFlows articulate that understanding your marketing system is fundamental to growing a successful customer base. If no one is seeing your product then no one can purchase it, and without customers purchasing your product, you have no business. A successful marketing strategy is at the forefront of your business and when done correctly will bring in a large amount of consumers.
Execution 
As previously stated, most businesses start from a great idea, and that's brilliant, but if you don't have the ability to execute then you won't find yourself getting very far. It's essential in the world of startups to have everything in place to execute your ideas. There is no doubt hundreds of other people will have had the same idea as you but lack the closing ability. If you think you might struggle in this area then try and seek help from someone that does, there are plenty of books you can read and many motivational seminars that could help you transform your attitude into that of a successful entrepreneur.
The Ability To Move On 
Running a business comes with stress, there's no getting around it, and sometimes we are going to make mistakes. Things are going to fail and others will succeed. You need to have the ability to understand, learn, and move on from any failures you may encounter as well as realizing what has made you successful. Being able to move on will enable you to look at things in an objective light by ensuring you aren't overly emotional. Being hung up about failure within your business is going to cloud your judgment and leave you stuck in the same place for an elongated period of time, in this situation you have to take it on the chin and investigate why something hasn't worked. Once that is complete you can write in into your plan for moving forwards and continue running your business.
Determination 
A true entrepreneur will have an enormous amount of grit and determination, more so than many other people. It's essential to get your business off the ground and for it to continue running. At the beginning of many business ventures, it is often one or two people leading the way which means there is an awful lot to do for just a few people. Motivation and determination come in at this stage as if you don't have it, you won't be running a business for very long. 
The Ability To Handle Risk 
There's a lot to be said about risk, every company will have a huge amount of risk attached to it and that comes in many forms. As an entrepreneur, you will have to be able to handle this, crumbling at the thought of losing money will shatter vision and cloud your decision-making process. You have to try and keep a clear head and work through any situation you may have with the company in. 
There are hundreds of thousands of entrepreneurs, if not millions, all trying to make their way in business, but there are reasons there aren't millions of successful people. You have to have certain qualities within you to really make the difference with something you own. Being your own boss is a hard task and one that should be treated with great respect. Eventually, you're going to have to be the leader of a team so remember the days you were on your own and treat them as though you would have wanted. Good luck, and if you're starting out on your journey, stay strong, and find ways to keep yourself motivated.