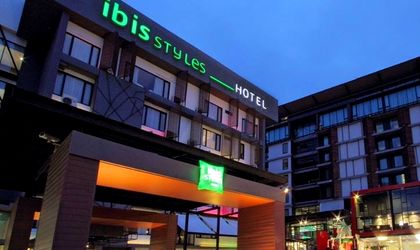 Brothers Marius and Emil Cristescu, the owners of Faur Bucharest, signed with Ibis, part of the Orbis Group, for the affiliation of a hotel in whose construction they will invest over 10 million euros.
According to Profit.ro, the hotel's project, which will be located in the center of Timisoara, is in the licensing phase and the construction is expected to start this year. The hotel will have 200 rooms and will be classified as 3 stars.
The hotel is to be opened in 2020, one year before Timisoara becomes a European cultural capital. The investors say that the construction of the hotel was decided after, in the last years, at the 4 star hotel they own in Timisoara, were received more and more requests from customers and for a 3-star unit from people who did not allow the cost of accommodation at a 4 star unit and looking for a 3 star plus unit.
Marius and Emil Cristescu own the Timisoara and Nord hotels in Timisoara, the Timisoara Hotel in Sanicolaul Mare and the Arsenal Park tourist and entertainment complex in Orastie.
More than that, the two brothers are controlling around 30 companies from various fields, chemical industry, oil drilling and trade to transport and real estate.
Orbis Group is in expansion, the company acquired at the beginning of the month Mercure Bucharest Unirii hotel, for EUR 11.35 million.