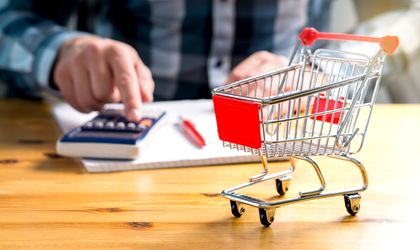 Shocking research recently suggested that an estimated 10 million employees have access to discounted shopping schemes through work benefits, but they rarely make use of them.
Around 38%, nearly two in five employers, revealed to consultants LCP that they offer retail discount perk schemes to their staff. With the cost of living rising at its fastest rate in a long time, LCP claims that more people should be making use of these offers are perks. The study suggested that while these discounts might seem small, money off groceries could build up over time.
While discounts and offers might seem pleasant and well-welcomed in other industries, it seems that work benefits tend to be looked upon as cheap and unnecessary. However, these benefits should not be overlooked. Retail sales made by the store itself is not disregarded. Black Friday sales are heavily sought-after. Bonuses when playing at online casinos, with some of the best bonuses highlighted in this Casino Cruise review, are gladly made use of. The same mentality and readiness should be expressed with work benefits, especially with the rising cost of living.
Senior consultant at LCP, Heidi Allan, claims that 'Many workplaces offer employee discount schemes which give savings on everyday purchases with household name businesses, such as supermarkets, coffee shops, mobile phone companies and travel businesses. Yet in some cases workers may not be aware of the scheme or may think it is not relevant to them. The truth is that we are all going to face a squeeze on our budgets in the coming months and every penny we can save is going to help.'
Food prices have been rising considerably and they are set to rise even further. Some employers are offering schemes giving a small discount on reloadable shopping cards, or loyalty points. In fact, 27% of employers were considering introducing such schemes for the next 12 months.
MoneyHelper, the government-backed Money and Pensions service has also encouraged employers to review their employee assistance plans to offer help with commuting costs and insurance. Chief executive of Southampton-based My VIP Rewards, Maddy Alexander-Grout, claims that 'The sheer level of uncertainty is making consumers exceptionally cautious at present. Many businesses just aren't proactive enough with perks and right now, with the cost-of-living squeeze, the value they can provide to employees can make a real difference.'