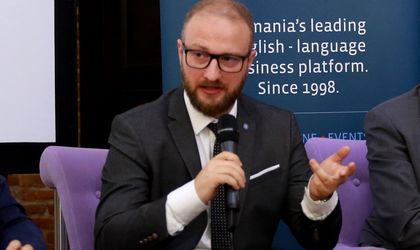 Romania granted citizenship to around 600,000 people during the last 18 year mainly to citizens from the Republic of Moldova and these individuals may be a valuable workforce if they are convinced to stay in the country, Dr. Andrei Tinu, president of National Citizenship Authority, said on Tuesday at BR's Working Romania Conference.
"Many people discuss about an exodus (of Romanians leaving the country) but we have also our own exodus, mainly from eastern Europe, from the territories that belonged to Romania in the past," Andrei Tinu indicated.
"Around 600,000 people acquired Romanian citizenship, mainly from Republic of Moldova," he added.
Most people acquired Romanian citizenship through the special regaining citizenship procedure (available only for citizens from the former Romanian territories), while through normal procedure, requiring 8 years of residence in Romania, there are only 500-600 applications per year.
"Most people want Romanian citizenship in order to have the possibility to work in western Europe. We must think about attracting them here, they are hard-working people," Tinu said.
In 2017, around 6,800 foreigners received Romanian citizenship in 2017, an all-time high number, while almost 25,000 Romanians acquired citizenship of other member states of the European Union, Eurostat data show.