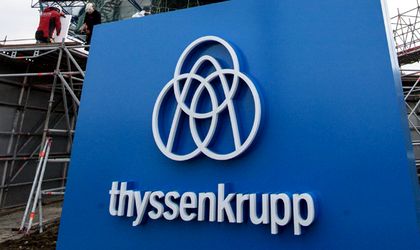 German industrial group Thyssenkrupp has opened a new automotive components factory in Sibiu, Romania, in which it has invested EUR 60 million.
The new plant will produce dampers for automotive companies including Daimler, Jaguar Land Rover and Porsche.
Thyssenkrupp has been making dampers in Sibiu since 1996, under the Bilstein brand. The new production unit is an extension of the existing factory and has created over 350 jobs, with the company now reaching a total of about 1,000 employees in Sibiu.
The damper business is part of the group's components division, which produces high-tech components for the automotive and machinery sectors with over 34,000 employees worldwide. The group is focused on industrial engineering and steel production. Thyssenkrupp produces and markets chassis components at eight locations in Europe, the USA and China.