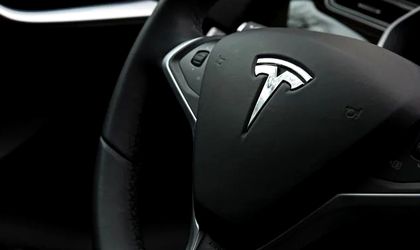 Tesla CEO Elon Musk broke ground on Monday at the site for its Gigafactory in Shanghai, where it plans to start making Model 3 electric vehicles by the end of the year, in a first move to localize production in China, the world's largest auto market, Reuters reports.
Musk took part in a ceremony together with the city's mayor and other local officials, marking the beginning of construction. Tesla says the factory will cost around USD 2 billion.
"We think with the resources here we can build the Shanghai Gigafactory in record time and we're looking forward to hopefully having some initial production of the Model 3 towards the end of this year and achieving volume production next year," Musk said at the event.
The Gigafactory in Shanghai is China's first fully foreign-owned car plant, showing that the country is trying to open up its car market even in the middle of a trade war with the United States.
China raised the import tariff on U.S. cars to 40 percent in July, but cut it to 15 percent from the start of this year as part of a trade war ceasefire. The lower rate will last until the end of March pending trade talks – the first meeting between US and Chinese officials started today.
"Affordable cars must be made on same continent as customers," Musk wrote on Twitter ahead of the event.