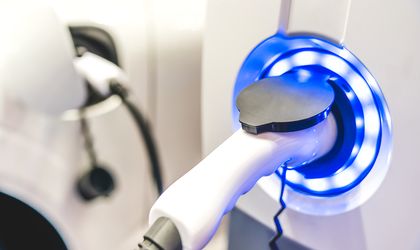 Both the global and the local automotive industries have been hit hard by the pandemic, which has affected all three pillars of the GDP: consumption, production, and incomes. But despite this complex and difficult situation, Romania marked two significant firsts: one coming from Ford and the other from Dacia.
By Anda Sebesi
In October, Renault Group launched Dacia Spring, its first fully electric car, which will be produced by the Romanian brand, while Ford Puma, the SUV manufactured in Craiova, sold 42,000 units in Q3, ranking third behind the Fiesta and Focus models. It was the first time when a model manufactured at the Romanian plant came close to the American automaker's two best sellers on the European market.
Furthermore, according to Sebastian Popescu, counsel and state aid advisor at Noerr, the automotive industry is one of the biggest recipients of state aid funds. "Hence, an automotive player can develop a project to finance its assets or, in case it is looking towards an R&D project, it can get money for salaries."
Apart from the launch of Dacia Spring, Christophe Dridi, managing director at Groupe Renault Romania and CEO of Automobile Dacia, says that his company has many solutions to reduce its carbon emissions. "For us, the quickest solution was LPG. In 2019, LPG represented 5 percent of production at our plant in Mioveni and now it has reached 40 percent, which means that this represents a real answer for our customers. Dacia has always had an out of the box approach in order to respond to the real needs of its customers and propose alternative solutions," Dridi noted. On similar lines, Popescu of Noerr says that auto technology is ahead of many other sectors. "Our environmental protection ambitions can sometimes be a bit too optimistic, but it's a proactive approach and investments are highly supportive of it." As a result of the pandemic, people tend to think twice before making a decision to purchase expensive consumer goods like cars.
"In April and May we experienced a shutdown of almost the entire automotive industry across the world – a real collapse due to COVID-19 lockdowns and weak demand. Original equipment manufacturers like Dacia and Ford stopped production, and consequently so did almost all the tire suppliers in Romania and Europe. Fortunately, the situation improved in August, and September was a good month for BASF's Automotive Business in Romania," says Andreas Lier, CEO at BASF.
Unlike its more developed European peers, Romania has a massive infrastructure deficit doubled by a low level of predictability to its legal framework. Mihai Boldijar, the general director of Robert Bosch and the representative of the Bosch Group In Romania, says that "despite the fact that it will be difficult to keep the Romanian automotive industry on a sustainable, competitive level, developing new technologies for future mobility systems – in terms of both engineering and manufacturing – such as electrical vehicles, plug-in hybrids, fuel cells or autonomous driving systems might just be the answer and the opportunity we have been looking for. In my view, the sector's biggest challenge will be preparing the local automotive industry for a stepwise reduction of its CO2 footprint in order to achieve carbon neutrality by 2030."
What's next
Lier of BASF says that the future of mobility will definitely look different – new players and new technologies are gaining ground and we are witnessing a real paradigm shift.
"Nearshoring or transitioning production from western EU countries to Romania for cost savings, will continue to represent a big opportunity. The excellent local product portfolio with new and improved models from Dacia and Ford is also a great present and future opportunity, as we're seeing consumer preferences shifting towards cars with an excellent value for money, which both brands offer in Romania," he says.
He adds that signs of recovery are noticeable worldwide, yet they remain fragile due to the danger of new lockdowns and customers hesitating to buy cars due to the overall uncertainty.
"But I believe the car industry is strong here, and the government has taken the right measures. One positive decision was to introduce Kurzarbeit for the local automotive industry," Lier adds.
Moreover, Mihai Boldijar says that a much more flexible labour legislation combined with a rapid digitalization of the public administration would be enormously helpful for both employers and employees, regardless of their industry.