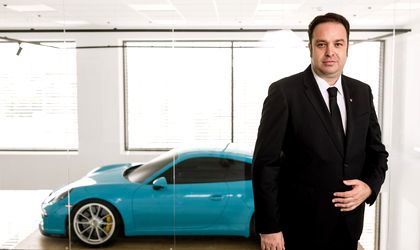 Despite the challenges caused by the situation of the pandemic, the development of the Romanian subsidiary of Porsche Engineering continued to grow in 2020 and the engineering service provider plans to reach 280 employees by the end of 2021.
"We have responded immediately to the new situation back in March 2020, when we made all the necessary arrangements to enable our employees to work from home," says Marius Mihailovici, Managing Director of Porsche Engineering Romania. "This incurred investment in technology and training for adapting to mobile work for all our employees."
The well-being and health of its employees is always the top priority for Porsche Engineering. Therefore, the company has also implemented a complex set of measures to meet social distancing and sanitizing requirements at its Cluj headquarters for the employees who were required to go to the office due to the nature of their activities. Some of these measures include: plexiglass barriers, limited staff presence in the office, marked office spaces to ensure a safe distance, disinfectants, masks and medical thermometers.
"One of the key benefits of our young and tech-savvy team is that it was already used to working offline and online," adds Marius Mihailovici. "Our previous experiences of online interaction with other Porsche Engineering offices around the world has helped us a lot in the transition."
Depending on the ongoing evolution of the pandemic situation, Porsche Engineering Romania will continue to adapt and take appropriate measures to further reduce the risk of transmission and protect the health of its employees. The company hopes to be able to welcome more and more employees back gradually around the second quarter of 2021.
The Romanian subsidiary has not only continued to work successfully, but has also continued to hire new specialists, with the recruitment and the onboarding process being conducted entirely online. The company is pursuing its objective to reach 280 employees until the end of 2021, its growth being fueled by the numerous new projects it has on the drawing board. New hires are mostly specialized engineers, with backgrounds in software development.
With the automotive industry stirring decidedly towards electric vehicles and an increased importance of advanced technologies such as AI across all segments of portfolios, Porsche Engineering Romania estimates growing demand for its services and technologies, especially virtual testing, software and function development and automated driving and is preparing to support the growth.