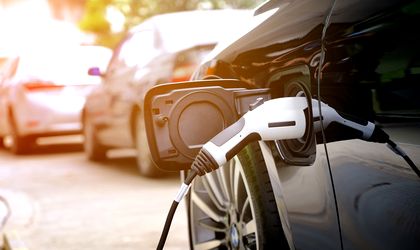 The European Union is planning to allow state aid for electric battery research and offer billions of euros in co-funding to companies who can build giant battery factories, similar to Tesla's gigafactory in Nevada, according to the Financial Times.
The plans have surfaced amid concerns that the bloc's auto industry, which employs 13 million people, could fall behind in the race to build electric vehicles due to their reliance on batteries from Asia.
"We know very clearly that the future is electric and we simply have to catch up with this (battery) technology," said Maros Sefcovic, energy vice-president at the European Commission. "You cannot develop new models or high-quality cars if you do not master the skills, the innovation, and research link with batteries."
The EU has only 4 percent of the world's battery production capacity, while 80 percent of it is in Asia and 15 percent in the US.
According to Sefcovic, there are four groups in the EU planning to build their own gigafactories.
EU member states will be able to fund 100 percent of research as long as it involves cross-border projects. The Horizon 2020 fund has EUR 200 million available for battery projects, and another EUR 800 million is available for building demonstration facilities. Regions can apply for the EUR 22 billion available in regional funds, while the European Fund for Strategic Investment by the European Investment Bank can also co-fund such initiatives.
Photo: dreamstime.com