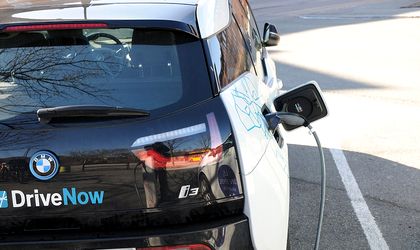 All over the world, interest in electric cars, now called EVs, is increasing. If you are considering either shifting to an electric car or even buying or leasing a new one, it is not a decision you will take off the cuff or lightly, for that matter. This is because you need to look at not just the cost and saving aspect but a lot of other critical operating criteria relevant and applicable to you. In fact, there are many car leasing companies now offering electric cars too. There are a lot of people who lease cars successfully for the long and short term. 
Many of which are electric cars. This is because many car leasing companies are now offering electric vehicles on very affordable monthly payment schemes. Besides, many leasing firms provide different plans, terms and flexible payment options, which generally suit consumers. Also, as a consumer, you can opt for an electric car lease scheme, including road and vehicle taxes, fully comprehensive insurance and service. This will reduce your annual operating costs compared to other standard fuel vehicles.  
Having looked at and decided that you will lease an electric car, it is best for you to study the market and select the best electric car option for your use. This selection should ideally ensure the type, range and size of the electric car which matches your requirement and needs. After this is decided and finalised, you should approach the car leasing company and negotiate the best lease deal.
What should you ensure in the lease:
Know Your Car And Its On-road Price
It is vital for you to know the retail price of the electric car if you were to buy it. This knowledge will help you calculate and do the math to decide the lease value and fixed monthly outgo. Also, you must be able to know the value of the car if you choose to buy it out at the end of your lease period.   
Study And Understand The Terms Of The Lease
As a customer, you need to study and learn as much as possible about the leasing method, process and types of leases. You must also ensure that you completely understand how the leasing process works. Plus, what you, the consumer and user of the car, are expected to comply with, especially on the costs and terms of the lease. If required, you could also avail yourself of an expert who could guide you through the process since lease contracts can sometimes be complicated and have multi-faceted price criteria. This will only confuse you and make things difficult. So, best to ask questions until you are completely satisfied. 
Verify Regulatory Compliances
Browse all local and central sites for incentives issued by the government on the use of electric vehicles. See if any of that becomes applicable to you. Discuss it with the lease company and see how it affects the fixed monthly charges. Check the validity and applicability of all incentives on battery charging and charging stations. Most importantly, validate the registration and taxes applicable to using an electric car. 
Car Maintenance And Service
As an electric car driver, your main concern will always tilt towards the battery and charging. Battery degradation or efficiency running down throughout usage time is quite common. However, since the vehicle you will lease would be a new one, this problem may not arise for the initial three or four years of the lease period. Notwithstanding that, it would always be better to ensure the inclusion of such instances in the lease agreement for coverage. 
To Lease Or Not To Lease
This question cannot be answered with a quick yes or no since there is no straightforward answer. There are positives, and there are negatives to leasing electric cars. Some may argue that with electric car pricing becoming more and more competitive, it is better to buy it. At the same time, others believe that battery and its charging and related service and running costs could spiral over a period of time, which makes leasing the electric car beneficial in the long run. Plus, you can decide if and when you want to exit a lease. This means you will not be stuck with an asset. 
It should be understood that electric cars have both upsides and downsides. You should decide your use case and then apply it to the financial calculation for the math on whether it is beneficial for you to lease the electric car.