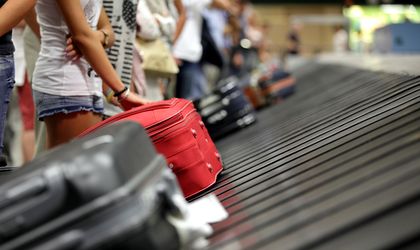 The average price paid by Romanians on a plane ticket during the winter holiday season is EUR 151, announces AGERPRES. Departing flights in December are predicted to see an increase from last year's figures of up to 30%, according to data from Vola.ro.
Romanians working or studying abroad are expected to return home for the holiday season in large numbers, the country's airports preparing for a busy month. Vola.ro, a Romanian online travel agency offering complete tourism services, from plane tickets booking to rent-a-car services, has revealed some interesting findings recorded by its platform about the travel preferences of Romanians.
The main airports where Romanians board their flights back to Romania during holidays are London, Brussels, Dublin, Madrid, Rome, Paris and Milan. The number of Romanians returning home for Christmas by plane gets bigger each year, as bookings increased by 48% in December 2018, compared with the same month of 2017. Intercontinental flights are also becoming more popular with Romanians, the figures of December 2018 expected to get a bump of 25-30% in December 2019.
The average price of EUR 151/person reflects the fact that over 70% of Romanians fly with low-cost companies, while less than 50% of bookings include checked baggage. The least amount paid by a Romanian for his holiday return to Romania was EUR 29, for a round-trip flight on the Rome-Bucharest route. At the other end, EUR 2138 was paid for a New York-Bucharest round-trip ticket, with arrival on December 24 and departure on January 4.
In terms of time spent home by Romanians coming from abroad, the shortest stay before departure for a round-trip ticket is 1 day and the longest  45 days. If you're wondering about distances, the farthest place a Romanian will embark for his holiday homecoming is Manila, the capital of the Philippines. At more than 9000 kilometers away from Bucharest, it will take more than 25 hours (including layovers) to reach the Romanian capital.