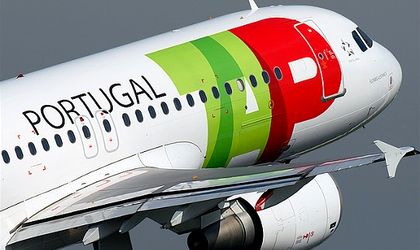 Starting June 30, Portuguese low cost airline TAP will operate three weekly flights on theBucharest–Lisbon route, according to the company's website.
"Bucharest has a population of approximately two million inhabitants, making it the sixth largest city in the European Union based on this indicator. Economically it is one of the main industrial and service centers of Eastern Europe and has seen high growth over the last few years" announced the company on its website. The Romanian community in Portugal is the fourth largest in the country, only exceeded by the communities from Cape Verde,Ukraine and Brazil, according to the company.
Flights will depart from Lisbon on Tuesdays, Thursdays and Saturdays at 23.10 hours arriving in Bucharest at 05.10 hours. In the Bucharest-Lisbon direction flights will depart on Wednesdays, Fridays and Sundays at 06.00 hours arriving inLisbonat 08.25 hours. Tickets start at EUR 183, all taxes included.
On theBucharest–Lisbon route, TAP will go into direct competition with Romanian low cost operator Blue Air.
Overall, TAP has launched three new destinations this year and will be flying to a total of 51 European destinations in 22 countries. Last year it flew 5.79 million passengers, up 9.3 percent y-o-y.
Simona Bazavan