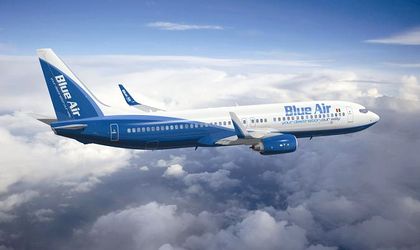 Romania's market for mergers & acquisitions (M&A) has remained at around EUR 1 billion in 2013, driven by deals in the banking and renewable sector, although big investors have held back and are carefully planning moves for next year, say deal makers.
By Ovidiu Posirca
Airlines
Blue Airlines Management Solutions buys Blue Air
Value of transaction: EUR 30 million
Insolvency administrator: Casa de Insolventa Transilvania
Legal team, buyer: Wolf Theiss
Legal team, seller: Not made public
Blue Airline Management Solutions, a newly set-up company controlled by four Romanians, acquired low-cost carrier Blue Air. The four associates in the buyer company are Teodor-Cristian Rada, a former Blue Air pilot with a 33 percent stake, Marius-Mihail Puiu, administrator of firms in the cereal trading and logistics field with a 33 percent stake, Tudor Zamfirescu Constantin, a Blue Air alumnus who holds 17 percent of the shares, and Luciana Paunescu, the head of a travel agency with 17 percent of the shares. Blue Air is owned by insolvent construction and transport group Romstrade, whose founder, Nelu Iordache, has been jailed for the mismanagement of EU funds.