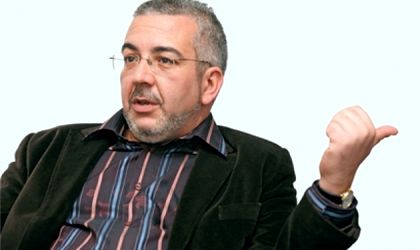 Gas producer Romgaz, one of the most profitable Romanian state companies, has announced today that Adrian Constantin Volintiru will serve as the new CEO, with a four-month term.
Volintiru was previously the president of the State Assets Valorisation Authority (AVAS), as well as president of the Romanian Post Office's Administration Board. From June 2011 to November 2012, he was the general manager of Vulcan SA.
Romgaz had a net profit of RON 501.2 million in Q1 2018, which was 10.6 percent lower compared to the net result in Q1 2017. Turnover was also slightly down y/y, by 1 percent, to RON 1.48 billion.
Natural gas production for Q1 was 1.36 billion cubic meters, up 2.3 percent y/y.
On March 31, Romgaz had 6,157 employees. Since 2013, the company's shares are traded on the regulated market at the Bucharest Stock Exchange, under the SNG symbol, and on the main financial instrument market of the London Stock Exchange, as Global Deposit Rights issued by The Bank of New York Mellon, under the symbol SNGR.
Romgaz has a market cap of RON 14.01 billion. The main shareholder is the Romanian state through the Energy Ministry, with 70 percent participation.