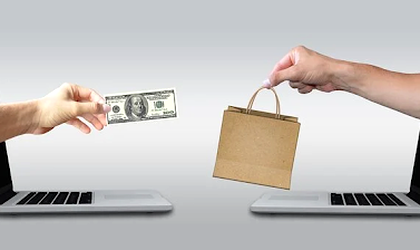 Sales engagement is the single most critical factor to sales productivity. Salespeople who are not engaged with their customers cannot sell effectively. So, how can sales leaders measure sales engagement? What is the best way to build a culture of high-performance selling in an organization? How can you ensure that your best salespeople are genuinely engaged with their goals and with your team?
The following is a definitive guide to sales engagement that should help any sales manager or business owner ensure sales productivity:
Data Generation and Analytics
You can't manage what you don't measure. How well your salespeople execute the plans you set for them is critical to achieving desired results. Good processes and systems can help, but it's all about good data and sound analytics.
It would be best to tie sales engagement metrics directly to business outcomes, such as revenue or costs. You need to understand the results of your sales engagement efforts in concrete numbers, which includes setting S.M.A.R.T sales goals even for remote sales teams.
Generating Leads and Qualifying Prospects
Your salespeople must understand where the most lucrative opportunities are before engaging with them. That's why lead generation is so critical to sales engagement. You need your sales team working on the right opportunities to yield the best results for you and your company.
Many tools can help with lead generation. A review of Bigtincan vs. Salesloft vs. Outreach should give you a good idea of what to consider. Once you have good leads, you will have to qualify the validity of the prospects.
Customer Engagement and Development
You may qualify a prospect, but it doesn't mean they are necessarily ready to buy, which is where proactive customer engagement becomes crucial in building rapport with your prospects and clients.
Your salespeople must work closely with their customers to ensure a solid mutual understanding of needs, goals, workflows, and processes.
A sound customer engagement strategy means that your sales team will introduce prospects to the value of your product or service before they even consider buying it, and high-performing salespeople understand this and work within it.
Customer development can ensure that you are selling a solution, not just a product or service, making you more relevant to customers, creating stronger buying signals, and driving more sales.
Setting Clear Objectives
If your salespeople don't know how they should be performing, then you're going to have a problem. The first three components of sales engagement noted above should lead to this fourth and final one: setting clear objectives for your team members.
If everyone is on board with their goals, workflows, and processes, then your business will reap the rewards from higher staff morale, greater engagement, and increased productivity. Without objectives, it's hard to have accountability or measure performance.
Processes and Systems
Your salespeople are most effective when they don't have to think about all of the minutiae involved in prospecting, qualifying, closing, managing accounts, tracking their work, etc.
Sales managers should focus on giving their salespeople tools and processes that allow them to focus on the right things. The best sales engagement requires effective management of people, time, and information.
Salesforce is one such tool that can help you manage all three of these elements. Remember: don't let your process kill your creativity; instead, make sure it facilitates growth and productivity.
Unconventional sales and marketing processes will produce better results in the future and when all other businesses do the same thing.
You must develop a comprehensive, scalable, and measurable sales engagement process to ensure that your company delivers the best possible results for its clients.
Your team members are most effective when they are appropriately trained on their workflows, sharing information effectively through formal processes and tools while having access to specialized systems. 
Sales engagement requires constant monitoring of performance metrics and heavy communication between all of its components. Lead generation, customer development, and setting clear objectives are all critical elements to maximizing sales engagement.
By making the most out of these different areas, you will see increased performance in your company's bottom line.