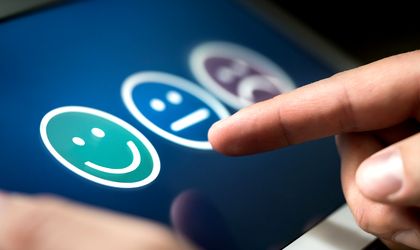 In today's highly competitive business environment, companies fight to win customers' attention. And the more fierce competition gets, the more demanding are the expectations you have to meet. As such, maintaining customer satisfaction levels at the highest should certainly be your top priority if you want your business to stay afloat.
However, providing your clients with an outstanding customer support experience won't be enough – in fact, it's a bare minimum. To remain competitive, you should find additional ways to cater to your customers' needs and expectations.
Below, you will find several surefire methods to improve customer satisfaction levels. Apart from providing multichannel support and flexible delivery options, you also need to personalize your offers, be proactive when it comes to handling negative reviews, as well as collect feedback and turn it into action. Continue reading and learn how to improve customer satisfaction.
Offer Flexible Delivery Options
As more and more sales take place online, people expect their product to be delivered as soon as possible for the lowest possible fee. That's why, no matter whether it's clothes or nang delivery, offering excellent services should be among your top priorities.
The easiest way to do it is to offer several shipping and payment options. Your customers can choose the most convenient one for them, thus reducing the risk of potential problems. But to make it work, you need to ensure that your logistics department is capable of delivering orders on time and at the lowest cost possible. For example, you can use delivery scheduling software that will help you optimize delivery routes and schedules.
At the same time, offering flexible delivery options means more than just delivering products on time – it also requires excellent customer service and proper communication with your clients; otherwise, they might get disappointed and leave negative reviews that will further damage your reputation.
Therefore, make sure that your clients know what is going on with their order; let them know when an order has shipped and whether there are any delays. If there was a delay, explain why it happened and how you plan to prevent such delays in the future. Also, make sure that your clients are informed about any changes in their order – whether it's an address change, a change in shipping date, or any other minor change.
Provide an Unmatched Customer Service Experience
To provide your customers with a seamless customer support experience, you need to make sure that they can contact you anytime and receive the help they want in the way they want it. This is where multichannel support comes into play.
Multichannel support refers to the ability to communicate with customers through various means – be it email, phone calls, social media, or live chats. Some companies choose to use only one or two channels, while others go for a wide range of communication options.
Picking the right combination of channels for your business is crucial. For example, if you operate in the travel industry, it might make sense to offer live chat and phone support; however, social media won't be as useful in this case. On the other hand, if you have a small business, social media would be the perfect way to interact with customers, allowing you for closer interaction.
But don't forget about your website. When it comes to improving customer satisfaction levels online, your website should be your primary focus. It should be a place where your customers can find answers to their questions and find quick solutions to their problems. What is more, it should be easy to operate, so they browse your products without feeling frustrated.
Personalize Your Offers
Personalization is a must when it comes to improving customer satisfaction levels. With the abundance of products out there, it's hard to attract people to buy from you. Therefore, if you want to stand out from your competitors and win customers' attention faster and easier, make sure that your offers are personalized.
Personalization can be executed in a number of ways – for example, through website cookies or device fingerprinting. This way, you will know a lot about your customers – their age, gender, location, and many other factors. With that information, you can create individual marketing campaigns for each customer based on their needs and preferences. For example, if you know that the user is looking for a pair of shoes, they might be interested in receiving notifications about special offers on other products in this category.
Be Proactive When It Comes To Negative Reviews
Today's consumers are very vocal about their experiences with businesses – both positive and negative ones. They use social media platforms like Facebook or Twitter along with review sites like Yelp to express their opinions about various companies or brands. If someone had a bad experience with your company or product, chances are that you will hear about it soon enough. And once someone complains about you online, it's very difficult to get rid of the negative impression.
The first thing you should do when someone leaves a negative review is look at it objectively. If there's no problem with your product or service, then you can thank them for their feedback and apologize for any inconvenience. At the same time, if there's a problem with your product or service, then you need to apologize and ask what you can do to fix the issue. Then, follow up with an email or call to inform them about your actions.
Such an approach will definitely make your customers feel like their feedback is actually taken into consideration, which will make them more satisfied with your company. And as long as you remain proactive when it comes to such issues, chances are that you won't have to deal with too many complaints in the future.
Collect Feedback and Turn It Into Action
Collecting feedback on a regular basis will help you understand what your customers like about your offers and what they don't like. You can also use this information to improve your marketing campaigns and business strategies going forward.
There are several ways of collecting feedback. Some businesses use online surveys or feedback forms, while other companies choose to use social media sites like Facebook or Twitter.
You can also use feedback software tools that allow you to easily manage your feedback by creating custom sections for each aspect of your business and collecting comments from your visitors in a structured manner. Such tools also make it easy for you to analyze customer feedback and turn it into action.
Final Thoughts
Improving customer satisfaction levels should be at the top of your list of priorities. After all, this venture leads to increased sales, higher profits, and better customer loyalty. However, if you want to increase satisfaction levels, you need to ensure that you are providing your customers with an unmatched customer support experience.
Aside from that, you need to offer your clients a wide range of communication options, flexible delivery options, and personalization. Apart from that, make sure that you listen to your customers and collect feedback on a regular basis. By following these tips, you will surely improve customer satisfaction levels and boost your business' performance. Good luck!