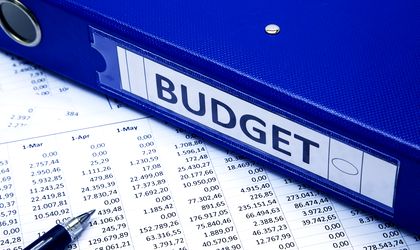 The state budget for the 2019 will not be discussed in the government meeting tomorrow since it doesn't have the country's Supreme Defense Council (CSAT) approval, said finance minister Eugen Tedorovici.
"We are not going to discuss the budget in the government tomorrow. Last time, at the second revision, I asked, I proposed, we discussed the six structures. But now it was not discussed at all," said Teodorovici, who participated in the third edition of the Romanian Capital Forum, an event organized by Intact Media Group.
The Finance minister reminded that on the agenda of the Supreme Defense Council of the country, one of the themes was related to the budgets of the CSAT member structures, but the sitting was suspended and postponed for December 19th.
Asked whether the draft budget was finalized, the Finance minister replied that the talks with the main authorizing officers had been concluded. At the same time, he stressed that the target deficit will be respected, which is "well below 3 percent". According to Teodorovici, a set of measures is to be prepared, which will be applied starting with January 1, 2019.
When asked by journalists whether the adoption of the budget could be postponed to 2019, the Finance Minister said that "it is very important that everything is very clear and debated in its entirety."
Talking about the state budget, Teodorovici noted that the state uses a lot of resources to check small companies, but the approach needs to be changed because the lack of budget revenues comes from large and medium-sized companies.
"The state has consumed a lot of resources with such checks on small companies. And the approach needs to be changed because the lack of revenue to the state budget in this part of companies comes especially to the big and mid-sized, not necessarily the small ones. I repeat, it consumes unjustifiable human and financial resources. And then the big taxpayers, in each area of ​​interest, will act as state structures. I am talking about ANAF, which will do those checks, those transfer pricing that we know of, unfortunately, it is very much used by many companies in Romania," said Teodorovici.
Asked whether he was happy with how the administration has worked so far, he said it was doing a lot better.
The 2019 budget will also be influenced by the decisions taken by the Chamber of Deputies, which has approved changes to the Fiscal Code that will reduce the VAT to 5 percent for services like tourist transportation by boats, chariots or historical trains just like the other services in tourism.