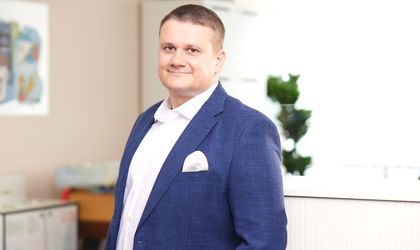 A true leader in the trade sector, Kaufland Romania was one of the laureates of the True Leaders Awards Gala organized by ICAP Romania and Business Review Magazine on December 14, 2021. In order to find out what went on behind the scenes of this success story, Business Review talked to Marco Hoessl, CEO Kaufland România & Republica Moldova for a True Leaders Exclusive Interview.
How would you summarize 2021 for your company and what were the main achievements and accomplishments which brought you the True Leaders Award?
2021 was a true race, challenging on all levels. And my biggest ally was, once again, my team.  We were more involved and dedicated than ever. We reinvented ourselves when needed, innovated, helped, and made a difference for ourselves and those around us.
We proved, once again, that sustainability has its rightful, valuable place in our organization.  As it should in any organization. But at Kaufland, sustainability is our business model. Everything we do is about durability. We recycle, reuse, produce and use green energy, employ colleagues with disabilities, support education, culture, responsible consumption and healthy living. We are the local producers' biggest supporter; we collaborate with more than 80% of Romanian suppliers.
Taking into consideration all of that, I would say that the pandemic biggest challenge was to prove to ourselves that we are just as good and committed as ever. At a time of budget cuts and reorganization, we have continued to invest and innovate in terms of durability. In times like these, we had the courage to launch the first network of selective packaging machines in Romania. Because we recycle and our customers recycle. Now they do it simply, all over the country, with the guarantee of a 100% safe recycling process.
I said at the beginning that we couldn't do anything without my team.  And I truly believe that. I have over 15,000 colleagues, each equally valuable. It is essential to me that they know that and have the guarantee they are valued. So this year we took our commitment to our team further and became the first retailer deciding to make the gross salary for executive positions transparent.
What are your plans for the next year and what will you do in order to retain the True Leaders Award for another year?
About the future, I am excited to challenge it and be challenged. This year was complex and we managed to make the most of it. We had the biggest investment budget in Romania so far, more than EUR 375 million. We opened new stores, we increased our team, we supported the local communities, and increased our sustainability efforts. I expect the same drive and commitment for the next year. I strongly believe that impossible is nothing when your purpose is to be involved and do good.