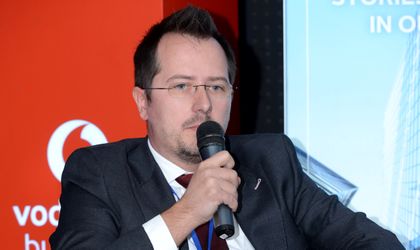 A speaker at BR's recent re:FOCUS on Retail & Logistics, Lucian Baltaru (Managing Director, Sameday Courier), talked us through some of the changes needed in the transportation industry.
"Unfortunately, we operate in a market with a high degree of dissatisfaction towards courier companies. This is because courier companies were developed to cover the B2B market, but ended up almost overnight in the B2C area, which now consists of 60% of the total market and for Sameday, 95% of the total volume is B2C."
Big changes needed to properly serve eCommerce
"The market is currently going through a profound change, we are trying to understand the eCommerce market in order to serve it to the best of our abilities. To serve the eCommerce customer properly, we need to change the way we deliver. To continue with home deliveries in a market expected to double in size in the next 4 years, would be impossible. This means the market will need around 10,000 new couriers in the next 3 years, and this is not going to happen and the service quality will fall if we don't change something.
We need to find out-of-home solutions, this is our only option to scale our operations and give eCommerce enough room to expand. We have 330 lockers around the country, 160 only in Bucharest, and our plan is to reach 1000 by the end of the year to cope with the increased volumes of November and December. At the same time, we are also trying out the pick-up/drop-off, or PuDo, option, delivery offices from where customers can retrieve their parcels. This is the change we need, a transition from warehouse and linehaul to last-mile."
The Next Big Challenge
"The next thing which will change the transportation market is the European Green Deal, with its stated goal of reaching zero carbon emissions by 2050. It will change the way we conduct business and we're trying to address it and find solutions to reduce our carbon emissions, and we already started to use green cars. We also invested in a large logistics center, around 22,000 sqm, which we plan to bring in the green zone, using 100% renewable energy."