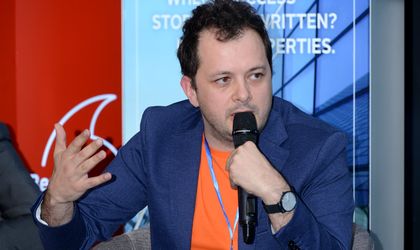 During BR's re:FOCUS on Retail & Logistics, in the last panel of the day, How do we innovate & keep up with the increasing pressures of this new world, Robert Berza (General Manager, Fashion Days) talked us through his approach of consumers, personalized offers and data analysis, and how the company managed to revolutionize deliveries and refunds.
What does Omnichannel mean for Fashion Days?
The easiest definition for Omnichannel begins with User Experience. We somehow expect that wherever a client may be, on a site, app, or on the street, he should be able to make a purchase and enjoy the product as fast as possible. There are several delivery options here, by courier, picking up from a physical place like a showroom or easybox locker, and probably in the future by drones or robots. That's why we need to interact with customers not just through our apps, but also through different platforms.
On personalized offers and data analysis
Clients are open to personalized offers, this is clear, we need to focus as much as we can on this.
In the past 6 or 7 months, Fashion Days has been working on a project that looks at huge amounts of data and generates personalized recommendations.
We see that people are interacting more and more with this project, named "More like this."

If we look at the fashion industry, it's not about having a huge amount of data, but to standardize them across all channels. We also need to have a common KPI to understand what personalization really means. Both online and offline need to be on the same page in this regard, in order to make truly personalized recommendations. Today, in offline stores we can measure how many people enter, how long they stay and what they buy, but there are many other actions that happen inside the store which need to be taken into account.
Fashion Days innovating deliveries and refunds
If we're talking about innovation, about what we did in the last one and a half years, we radically reduced the time between placing an order and a potential refund. Two, three years ago, the average time for this was around 15 days, but we now brought it to under 5 days. Our goal is to reach only 24-48 hours in the next months.

Two years ago we were 100% courier dependent, but now only 60% of our orders in Bucharest are fulfilled by couriers. The other 40% are fulfilled through our showrooms and easybox lockers. By consolidating deliveries in this way, we managed to fulfill 70% of our orders in just one day.

Together with MasterCard and Visa we implemented Fast Refund. That means if you're a loyal customer, with an eMag card, you can get your refund in just 45 minutes after we check the product. These are real innovations and we have very good feedback from our clients.