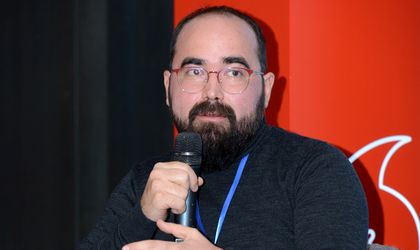 Florinel Ioan Chis, Executive Director of ARMO – Asociatia Romana a Magazinelor Online (Romanian Online Shops Association), brought forward various issues of the Romanian retail and logistics sector, as a speaker at BR's recent event, re:Focus on Retail and Logistics.
"Regarding the logistics operations of Romanian online retailers, things have dramatically improved over the past 5 years. Black Friday is a good exercise for the retail and logistics sector. Retailers are making large investments to offer clients the best Black Friday experience. This includes diversification of delivery options. Romanian retailers started to deliver through the Romanian Post. Lockers also solve part of the problems courier companies are facing. We need to find quick solutions to improve delivery times.

We are starting to align ourselves to international trends, but there are big investments that need to be made and adapt them to the particularities of the Romanian market. Our infrastructure is what it is, it won't change in a couple of years, but we can compensate with solutions adapted to our reality in order to improve delivery times."
Legislation should create a level playing field, not hinder activities
"The online advantage means you can target a very wide public, geographically speaking. You can fulfill orders all over the country, the world even. But let's not forget we find ourselves in a global competition, foreign companies have the same benefits. It's very important for our legislation to be consistent with the opportunities made available by new technologies. Legislation shouldn't hinder or be a barrier for our companies if we are to close the gap between us and other countries.
Romanian eCommerce enjoyed a 22% growth last year, and a 30% one in 2018. This trend keeps us in an accelerated growth rate. It's important to have a good product and effective communication with clients in order to be a successful company. And let's not forget, retailers shouldn't be limiting themselves to the Romanian market. They can target consumers in the European Union, and even beyond it."