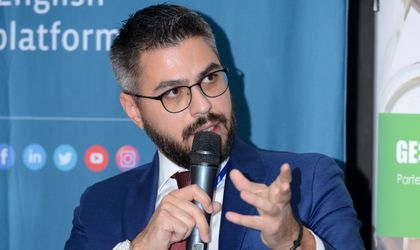 Andrei Jerca, Head of Industrial Services of the tech-savvy real estate company CBRE Romania, was part of BR's re:Focus on Retail and Logistics second panel, Horizontal and vertical development: opportunities for the logistics sector, where he analyzed the industry from a real-estate perspective.
Currently, the market has around 1.1 million sqm, serving the 10 biggest players in modern retail, 300,000 of which were added during the last two years. In the next two years, we estimate another 200,000 sqm to be added to this figure.
Almost 60% of the market is concentrated in the Bucharest-Ilfov area, where most retailers have distribution centers. Bucharest-Ilfov is followed by the  West and Central regions of Romania, but in the previous years, we've seen Eastern Romania, Moldova, with two cities which became logistics hubs, Bacau and Roman. Constanta and Craiova also have great development potential.
Two thirds of retailers decided to operate their warehouses on their own and only one third chose to outsource. I don't think there is a single model of success, every retailer, based on his business model, must keep a close eye on how he develops this approach.
Many people don't realize, but Romania has a second port, after Constanta, and it's in Slovenia. It may sound funny, but those who work in the industry know that everything that's coming through the Western border of Romania is shipped through Koper, not Constanta. Linking Constanta to Koper could be an important logistics project for Romania.
Andrei Jerca also talked about four new trends:
Vertical development of warehouses;
In-city and last-mile distribution;
Digitalization and Logistics 4.0;
Drones and other modern means of distribution.
There is an existing network of warehouses that will become the backbone of regional development. Cross-docks will become a nursery for the development of tertiary urban centers.
For new industrial spaces for the capital, I would look at Eastern Bucharest, where the A2 highway to Constanta starts. The population of the Eastern districts of Bucharest (Titan, Pantelimon) is similar to that of Western Bucharest, so there's a need for new spaces there, and not in Northern Bucharest, which is mostly a business, and not retail, area.