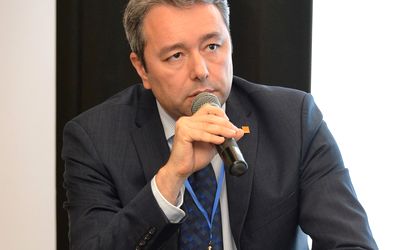 Florin Popa, Business to Business Director at Orange Romania, spoke in the "Investment in IT, Tech & Telecom" panel at the sixth edition of the Foreign Investors Summit, and said that Romania needs to demonstrate its ability to turn plans into action and that is what will attract more foreign investors and help the country compete with others. 
"I believe that the competition shouldn't be looked at as regional or global; we are in competition with ourselves. Although there are many US companies looking for employees in Eastern Europe, there aren't many Romanian IT specialists moving to the US; but they may work as freelancers for companies there. 

We don't lack plans. And if you have a good plan, the money will come. We should be able to overcome problems like the lack of workforce or talent. If we are able to execute a plan and show that to investors, the money will come."
Speaking about the new generations of workers, Popa said that young people today are much more interested in their long-term development and that they have more of an entrepreneurial spirit.
"I'm impressed by very young talents who come and ask us to provide plans for them for the next decade, and we didn't use to see that before. They want to have a clear path of development, and they're very attracted by working on agile products, working from home or other locations. Many young employees have an entrepreneurial spirit and create their own startups."
Popa talked about the Orange Fab startup programme and how it helps companies innovate.
"Orange Fab has startups from 17 other countries. We give them access to resources and customers. So we co-innovate and co-create, and listen to customers' opinions in real time. We bring new partners in the startup programme each year. We don't ask for equity for the investment we make to help them grow."
He also brought up the issue of data management and the solutions Orange has found to help its clients.
"Our customers and clients sit on a mountain of data and don't know how to handle it. This is why we decided to help and created services for this data, to store it, analyse it, put it to use. We have invested massively in these solutions and we also have an important ecosystem of partners; I think we will see this trend become more important in the next few years."