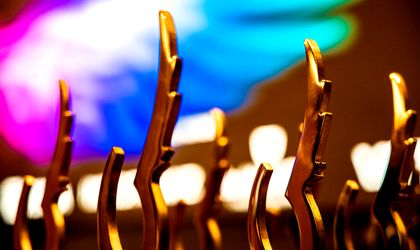 The past editions of the Business Review Awards Gala featured, in one way or another, a category dedicated to the world of HR. Under various titles, be it "Employer of the Year" (2020), Best Employer (2019), or Best Employer Initiative (2018), Business Review celebrated each year the companies which stood out as an employer. For the 2021 edition, inspired by the successful HR conference organized twice a year, BR rebranded the category as Working Romania Champion of the Year in order to reward and celebrate those organizations which have kept an eye out for their people during a very difficult 2020.
Who do you think deserves the first Working Romania Champion Award? Submit your nomination here!
Nominations period extended until March 31, one day after the #FUTUREOFWORK | WORKING ROMANIA HR CONFERENCE
The Working Romania Champion of the Year category awards the outstanding achievement of the companies active on the Romanian market – Romanian or multinational ones – when it comes to their HR strategy seen from different perspectives: work from home strategy, motivation and compensation plans, retention of their employees, non-financial benefits adapted to the specific of the pandemic (including measures taken to diminish the negative psychological pressure on their employees).
The main features of the HR strategy and its impact on the company's workforce in the context of the pandemic;
The differentiator which makes the company stand out in the crowd, from the HR perspective, in the context of the pandemic;
The importance of the following aspects from the company's HR strategy considering the negative impact of the pandemic: non-financial benefits adapted to the specific of the pandemic; recruitment; inducting new employees; compensating and rewarding its employees; career development pathways; rewarding employee success; internal communications systems; the work from home environment; leadership structures and styles, including promotion opportunities.