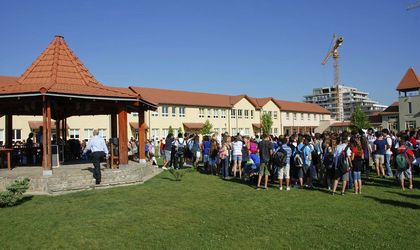 AISB is offering three full scholarships to deserving students entering the eighth or ninth grades in 2011. These scholarships will be made available to those who wish to develop their potential and pursue the rigorous curriculum of the International Baccalaureate. The chosen students will work toward entry into the International Baccalaureate Diploma Program during their 11th and 12th grade years, as is announced in a press release issued by AISB. 
The scholarships address students found in financial difficulties and cover school taxes throughout the four or five years of study, as well the extra-curricular costs proven as beneficial and necessary, so as to provide students with a proper educational experience.
The International Baccalaureate is regarded as one of the most prestigious Diploma programs in the world.  It is a rigorous, pre-university course of study that meets the needs of highly motivated secondary school students. The IB Diploma model is based on the pattern of no single country but incorporates the best elements of several. Many graduates from AISB who obtained the IB Diploma have received partial or full scholarships to some of the most prestigious universities in Europe, North America and Australia, as shows the information from AISB. 
For more details, those interested may attend the Scholarship Open House, taking place on Wednesday, 23rd March 2011 at , at 18:00. ID will be required for entering the school. For information about the program or the Open House contact Catalina Pieptea, admission officer, at 021 204 4368. The completed application is due at AISB no later than 22nd April 2011, at 16:00.  Those chosen as finalists will be asked to come to the school for an interview with the AISB Scholarship Committee on or about May 20, 2011.
Corina Dumitrescu