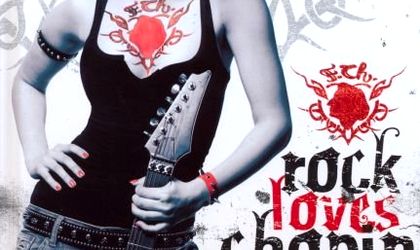 The Rock Loves Chopin Polish group will hold a concert in Bucharest, at the Constitution Square (Piata Constitutiei) on September 18, after concerts previously held in Chicago, Paris, Berlin, Cairo (right next to the pyramids of Giza) and at the World Exhibition of Shanghai. An exhib of Warsaw pictures will take place during the concert, as well.
The Rock Loves Chopin event is part of the Chopin 2010 Year celebration and is organized by Warsaw City Hall, Bucharest City Hall and the Polish Institute. The Polish band consists of Radek Chwieralski on guitar, Wojtek Pilichowski on bass guitar, Rafal Bajus on solo guitar, Tim Flavio on keyboard and Tomek Madzielewski on percussion. During their concert in Bucharest, they will be accompanied by several prestigious Polish musicians.
The anniversary of 200 years since the birth of the pianist and composer Fryderyk Chopin has brought a dynamic year, full of concerts, competitions and festivals in Romania and across the world. The Rock Loves Chopin project is a mixture between the composer's most famous works and the more contemporary rock beats.
In the video below, you will get a short glimpse of what to expect at the Rock Loves Chopin concert, at the Constitution Square, on september 18:
More information is available on the Polish Insitute's website: http://www.culturapoloneza.ro/en/.
Corina Dumitrescu