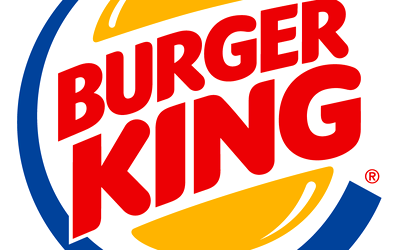 Burger King Romania, operated by AmRest, one of the largest European restaurants and foodservice platforms, has introduced new products in the menus of its restaurants starting January 2022. The focus is on chicken products, in line with Burger King's goal to continue to develop its chicken products offer in Romania until the end of 2022.  
In the first month of 2022, two chicken burgers were introduced in Burger King's menus:
·       Chicken Jr., the cute burger for only 4.90 lei, because everyone deserves to enjoy the taste of chicken.
·       The premium category in the menus of Burger King restaurants has happily received its latest addition – Bacon Cheddar Chicken, the chicken version of the much appreciated Cheddar Bacon Burger with beef.
Two sauces with international influences have also been added to the Burger King offer – Curry and Salsa. The new sauces join the Sweet Chili and BBQ sauces or Garlic and Mustard, frequently chosen by those who prefer Romanian tastes. Whether it's King Wings, slightly spicy chicken wings, or King Nuggets, fans will find the right sauces for any dish available in the Burger King menus. Customers who prefer chicken products now have a wide range of products to choose from, ensuring variety in the chicken segment being one of Burger King's priorities since 2021.
"In 2022, our focus continues to be Burger King fans. We constantly analyze the consumption behavior of Romanians and we act to meet their preferences. Proof of that is the chicken products, preferred by Romanian customers, which we've launched starting 2021, a trend that will continue in 2022 as well. By the end of the year, Burger King fans in Romania will constantly find new chicken products in the menus of our restaurants, catering to all tastes. We invite everyone to try them.", concluded Alin Nenciu, Marketing Manager at Burger King Romania.
A new product has also been added to the Desserts category – Burger King Donuts, a product available in two varieties – Ruby Donut and Choco Donut, for all lovers of chocolate or strawberry donuts.
The new products are available in all 8 Burger King restaurants in Bucharest (three in-line and five located in shopping malls) and in the restaurant in Brașov. At the same time, the products can be ordered via partner delivery apps – Tazz, Glovo, Bolt Food, and Takeaway.com.