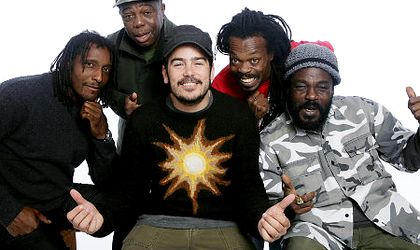 The band that performed for 12 years with reggae legend Bob Marley, will hold a concert in Bucharest on September 10.
Founded in 1969 by Bob Marley himself, The Wailers have sold over 250 million albums worldwide. Considered as the greatest living exponents of Jamaica's reggae tradition, the Wailers have played to an estimated 24 million people across the globe.
The opening act for the Wailers will be local reggae sensation, El Negro, best known for hits as "Ploaia", "Lasa-ma" and "Lumina la baie".
The concert location in Bucharest has changed to the open-air venue Arenele Romane, from the initially announced Sala Palatului, due to the better visibility and more space it provides.
All tickets are available for the unique fee of RON 90 and can be purchased on-line from www.ticketpoint.ro, www.biletoo.ro, www.bilete.ro  or from the following stores: Diverta, Muzica, A&B Retail One from Vitan, Plaza Mall, as well as from the Sala Palatului ticket point.
Corina Dumitrescu