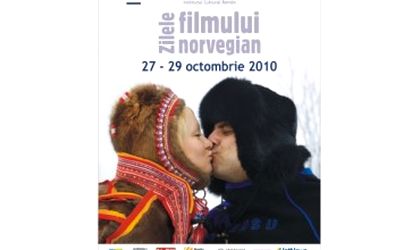 Between October 27 and 29, the Royal Embassy of Norway organizes the Norwegian Film Days at the Romanian Cultural Institute, which will include the projection of five movies available for attending free of charge. The films are: Upperdog (2009), The Man Who Loved Yngve (Mannen som elsket Yngve ) (2008), Elling (2001), The Greatest Thing (Det største I verden) (2001) and North (2009).
The event is set to bring into attention the recent creations of the new Norwegian cinematic wave, also known as Norwave, which shares with its Romanian equivalent the appreciation received at international festivals. The film Elling, for example, released in 2001, received an Oscar nomination and was then followed by other pictures achieving similar forms of critical acclaim.
Preceding the movie projection, film critic Andrei Gorzo will moderate a seminar on the new tendencies of Norwegian cinema, on October 27, starting at 1800 hrs. The five movies showcased during the festival will have both English and Romanian subtitles. The Romanian Cultural Institute is located on Aleea Alexandru 38, in Bucharest, in the vicinity of Piata Victoriei.
Corina Dumitrescu