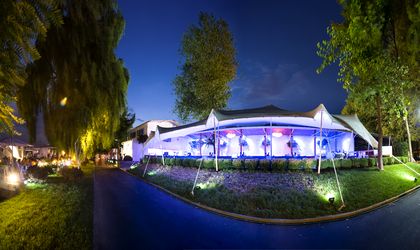 "Arts don't bite" Association invites the public to a night of creativity and innovation at L8 by Stephan Pelger studio. There, where Romanian artists will present their pieces of art on an early development stage, then live and finally finished. The artists will present smooth jazz works, poetry, tango and graphic design on sand.
The "Meet the Romanian artists" project illustrates a cultural approach for contemporary arts. Graphic artist Daniel Radulescu plans to delight the public with draws on sand as well as an unfinished graphic work, which will be completed on the night of the event. Smooth jazz will be featured by la passion de unarosa& soprana, Aleka Potinga, while actress Andreea Enia will recite poetry. On this occasion, everyone is invited to dance tango.
Address: 7-9 Sos. Nordului, starting hour 20.00. More about the event on their Facebook page: http://www.facebook.com/artanumusca.
Oana Vasiliu