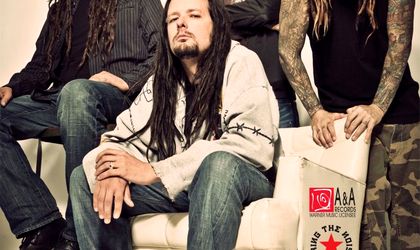 Californian metal band Korn's ninth and latest studio album, Remember Who You Are, will be officially released in Club Control on Tuesday, October 5, starting 19.00.
As part of the show, premiere studio footage taken during the creation of the new album will be presented, as well as songs from Remember Who You Are. The record comprises 11 new songs, produced by Ross Robinson, responsible for the band's first two albums. Another element of novelty consists in the band recruiting a new drummer, Ray Luzier, officially joining the band in 2009.
The album does not bring elements of novelty in the sound with which Korn has accustomed fans with and is considered by lead singer Jonathan Davis as "simple", and not "multi-layered" as in the previous cases.
The launch is organized by A&A Records and Bring The Noise. Club Control is located on Academiei No. 19 (Victoriei Passage, entrance from Architecture University).
Corina Dumitrescu