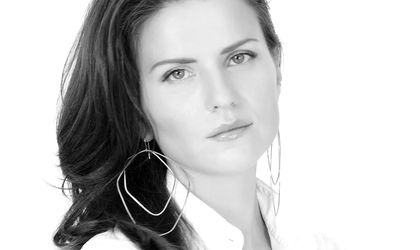 Oana Bogdan, Co-founder of Bogdan & Van Broeck, will join the first edition of Startup Path, the event aiming to support the growth of a stronger entrepreneur community in Romania and Eastern Europe, organized by Business Review on September 10-11 at Impact Hub Bucharest.
Oana will join the panel discussion titled "Women Leadership models in different entrepreneurship ecosystems" on day two of the event (September 11).
As co-founder of BOGDAN & VAN BROECK, Oana Bogdan has been questioning the traditional role of the architect, advocating new ways of looking at how to organise the spatial presence of mankind. Next to that, she is member of the Unesco Experts Committee for the City of Bruges and a regular jury member for awards and architecture competitions. Oana has been guest tutor at various architecture programs at the University of Leuven, member of the Advisory Committee for Architecture and Design of the Flemish Government and of the Royal Committee for Monuments and Landscapes of the Flemish Region. She won Europan 7 in 2004 and the Bucharest Architecture Bienale in 2010, and has been twice nominated for the Mies Van der Rohe Award
Startup Path is an event dedicated to growth, to learning and to connecting the dots while having unique experiences. It brings together all actors of the startup scene, from universities, accelerators, to investors and thought leaders that would help entrepreneurs on their path to growth.
Business Review's vision is to help build, feed and support the growth of a stronger entrepreneur community in Romania and Eastern Europe by becoming a platform that best promotes young entrepreneurs and their interests, fosters collaboration, gives them access to networking and funding opportunities via a well established network and expands their knowledge through relevant and curated content and news.