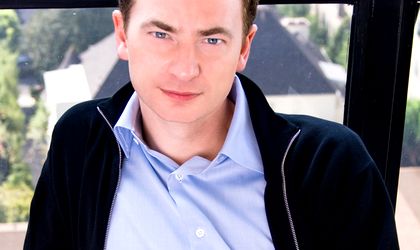 Mark Turrell, CEO at Vork & Orcasci, will join the first edition of Startup Path, the event aiming to support the growth of a stronger entrepreneur community in Romania and Eastern Europe, organized by Business Review on September 10-11 at Impact Hub Bucharest.
Mark will be the keynote speaker for the event's Track 3 – Go to market, scale and exit strategies, with a talk titled "Scaling your business" on September 10. He will also be present during both network tables taking place on September 11.
He is a strategist, author, and entrepreneur. His work combines collective intelligence with AI, networks, complex systems, behavioral science and neuroscience. He works at the intersection of business, technology and society in areas including innovation, blockchain and cryptocurrencies. Mark is the CEO and founder of Vork, a business social networking app. He also founded Orcasci, a consulting firm designing scaling strategies with recent clients including the Varkey Foundation Global Teacher Prize. Previously Mark co-founded Imaginatik plc, a pioneer in crowdsourcing and collaborative problem solving for innovation.
Startup Path is an event dedicated to growth, to learning and to connecting the dots while having unique experiences. It brings together all actors of the startup scene, from universities, accelerators, to investors and thought leaders that would help entrepreneurs on their path to growth.
Business Review's vision is to help build, feed and support the growth of a stronger entrepreneur community in Romania and Eastern Europe by becoming a platform that best promotes young entrepreneurs and their interests, fosters collaboration, gives them access to networking and funding opportunities via a well established network and expands their knowledge through relevant and curated content and news.