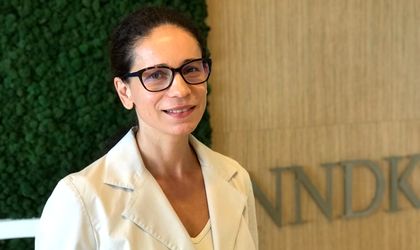 Gabriela Dinu, Managing Associate at NNDKP, will be a speaker at Business Review's Working Romania conference, taking place on November 12, 2019 at Courtyard by Marriott Bucharest Floreasca. 
She will take part in the panel discussion Business Performance as a result of outstanding HR proficiency. See the full agenda of the second edition of the Working Romania conference. 
With an extensive professional experience of over 15 years, Gabriela Dinu specializes in employment legislation and employment relations, including individual employment agreements, individual or collective dismissals and collective employment relations. Before joining the NNDKP team, Dinu was a senior associate in the law firm Tuca, Zbarcea si Asociatii where she handled various projects in fields such as employment law, commercial law and dispute resolution.
Business Review's Working Romania continues the conversation on the new trends that challenge the leading local human resources industry.
We uncover ways of navigating the changes affecting the way people work and best recruitment practices in order to attract and retain top talent.
Companies seeking highly qualified employees are developing sophisticated strategies that help them meet the needs and expectations of young employees – customizing office space, offering unique benefits, high salaries and flexible schedules or integrating new technologies that can improve employee experience.
In a daring attempt to cover the Romanian recruiting phenomenon, from the basics – work skills and ethics that are or should be nurtured in school – to the digital processes that empower recruiters to perfectly match talents with employer brands as well as data and marketing strategies to understand future employees, Business Review is proud to welcome guest speakers who will share opinions, trends, as well as behind-the-scene insights.
Giant tech companies, state-of-the-art co-working spaces or start-ups working their way up on the construction career ladder, they all find it highly challenging to find smart, innovative and educated employees. #WorkingRomania brings together the highly-skilled and successful HR professionals who find the best jobs for the talented, but scarce and picky labor force.
Join us and major stakeholders in the HR sector, including state officials and representatives of major companies, on November 12, at Courtyard by Marriott Bucharest Floreasca.