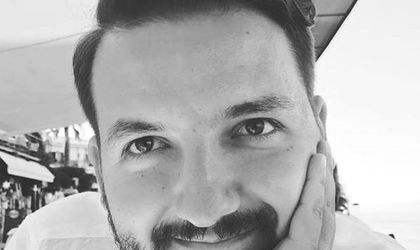 Edy Chereji, Head of Marketing & Communications at UNTOLD and NEVERSEA Festivals, will join the first edition of Startup Path, the event aiming to support the growth of a stronger entrepreneur community in Romania and Eastern Europe, organized by Business Review on September 10-11 at Impact Hub Bucharest.
Edy will participate in the panel discussion "Tapping into the niche: Trend setting entrepreneurs who built a community around their businesses", which will take place on the second day of Startup Path (September 11).
Edy Chereji is one of the people who created and nurtured UNTOLD, the best European festival but also the newest festival organized at the Black Sea, NEVERSEA. Edy is Head of Marketing & Communications and leads the mark-comm division of both festivals, a young and creative team, where the average age is 30 years old! How did he manage to run some of the best festivals in Europe? After 6 years of being marketing manager and part of the management team of some of the most important projects of Iulius Group in Romania, he wanted to become an entrepreneur and started, in 2013, THE PLAN COMMUNICATIONS, a company specialized in retail marketing, communication and events.
Startup Path is an event dedicated to growth, to learning and to connecting the dots while having unique experiences. It brings together all actors of the startup scene, from universities, accelerators, to investors and thought leaders that would help entrepreneurs on their path to growth.
Business Review's vision is to help build, feed and support the growth of a stronger entrepreneur community in Romania and Eastern Europe by becoming a platform that best promotes young entrepreneurs and their interests, fosters collaboration, gives them access to networking and funding opportunities via a well established network and expands their knowledge through relevant and curated content and news.