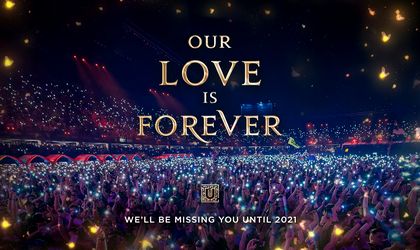 The covid-19 pandemic changed drastically the music industry scene and especially the festivals that were supposed to be on this year.
By Romanita Oprea
The Summer Well festival that was celebrating its first 10 years is said to be postponed for 14-15 August 2021, with Night Picnic happening on the 13th of August. Large gatherings are still banned, and the Government are working on legislation to prolong this to early autumn, leaving no other option for the organizers.
"We've put so much effort into building #SummerWell10. Everyone on the team has been working so hard to make this anniversary edition incredibly special and we were all hoping that everything would be ok in the end. But we know you understand that the safety of our community and of the artists comes first in this unprecedented situation. Still… we are truly heartbroken…," said the organizers.
Most artists are already reconfirmed, and we'll also be adding other artists to the line-up, some that haven't had the chance to be announced and some brand new. All tickets remain valid for 2021. Options for those who cannot attend in 2021 will be made available soon.
One of the most successful Romanian festivals, UNTOLD and Neversea are to be postponed for August 2021 in Cluj Napoca and July 2021, in Constanta, with more information to be added later.
"Over the past 5 years, we have experienced together our most intense feelings and moments, writing down an unbelievable UNTOLD story. Each and every one of you has been a significant part of every Chapter. For this, we want to thank all of you from the bottom of our hearts! We have become not just a community, but a movement! A generation of Heroes driven by the power of good, united through music, embracing the magic of the unexpected every year.
After an amazing 2019 edition, we started working on yet another magical UNTOLD Chapter, putting all our love & passion into it, bringing our best and innovative ideas on the table, preparing that "once-in-a-lifetime" experience with a line-up of artists that nobody would want to miss. Without any question, UNTOLD 2020 would have exceeded all your expectations, as every chapter did so far since our story began in 2015," said UNTOLD's organizers on the event's Facebook page.
Moreover, they added that their top priority has been & always will be the health, safety & well-being of all of the festival goers, the team, partners & everybody involved in the UNTOLD story. "UNTOLD is about the joy of being with your friends, about being part of the best crowd in the world, and any restrictions in this regard wouldn't allow you to fully live and enjoy this experience. We still believe in a world of music and friendship. There is nothing like the energy and the atmosphere of music and friends getting together, singing at the top of their lungs, with their hearts racing and their souls bursting with life," said the press release.
The ticket holders that haven't swapped into an ANYTIME PASS yet, will have the option to choose between having their 2020 ticket/pass transferred for the 2021 edition or receiving a voucher. As soon as the dates for UNTOLD 2021 will be announced, they will have 30 days to make a choice. The voucher can be used for buying UNTOLD products. Refunds can be made between October 1st 2021 & December 31st 2021.
The same details apply to Neversea as well.
On its turn, Electric Castle will take place in Bontida, 14-18 July 2021. "The energy we get from you when you explore and discover what EC has to offer is one of the reasons that drives us to make Electric Castle in the first place. Even now, we relentlessly tried to find a scenario that would allow us to meet again at the Castle. It's in our nature and we owed it to everyone who's put their trust in us. Creating the festival takes a full year of continuous hard work and two months for actually building it. Right now, we were supposed to be in Bontida, building the EC world. However, there is a lot of uncertainty regarding health and safety measures, travel restrictions and other details that need to be planned in advance so we can deliver the expected experience," said EC's organizers.
All purchased tickets are valid for the new dates, in 2021. If you can't make it, there will be different options available and the details will arrive soon.
Also in Cluj-Napoca, Jazz in the park will take place 24-27 June 2021.