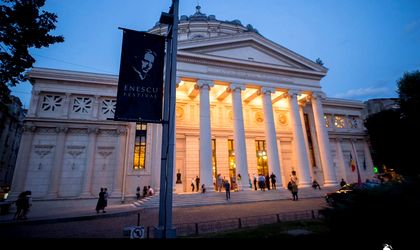 The 2019 edition of George Enescu Festival will be held under the tagline "The world is harmony", where over 2,500 of the most valuable artists in the world, coming from 50 countries, will perform 84 concerts and recitals in Bucharest for 23 days, from August 31 to September 11, 2019, and 32 of them will contain Enescu's masterpieces.
Besides the amazing program and newcomers on the Romanian scenes, another novelty of the 2019 edition is the introduction of a lottery-type system for purchasing festival passes to George Enescu Festival. To make sure everybody has equal chances and to diminish some of the pressure felt by the public, who was unable to monitor the online sale of the tickets, which were sold out in just a few minutes, this year we introduced a system used by other strong cultural institutions of the world.
This entails a registration period for those who are interested (online or offline), which will last a month. After the registration period, a software will select the persons whose passes will be reserved for a two-week period, during which the passes must be paid. If they are not paid within these two weeks, the remaining passes will be put up for sale again.
Full details about the lottery are available at: service.eventim.ro/festivalulenescu2019/, and real‑time information will also be announced on www.festivalenescu.ro.
The registration period for the lottery is 22.10.2018-25.11.2018. The drawing will take place on 26.11.2018. The payment period is scheduled for 27.11.2018-12.12.2018. In accordance with the rules, passes that have not been purchased by that date will be put up for sale again. Individual tickets will go on sale on 6 March 2019. Their prices vary between RON 210 and RON 30.