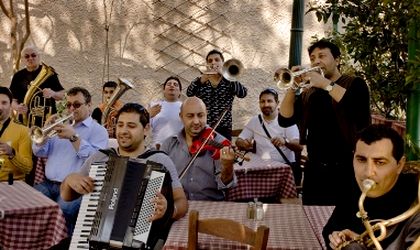 Balkans music festival Balkanik takes place September 23 and 24 in Bucharest at Uranus garden. According to the organizers, this is the first event in Romania entirely dedicated to the Balkans' music and values.
The festival will bring together top Balkans music bands such as Baba Zula from Turkey, Salijevic Orkestar from Serbia, Ternipe from Hungary, and Mahala Rai Banda and Taraf de Haidouks from Romania. In addition to music, guests at the festival can sample traditional food from the Balkans region, visit handcrafts markets, and exhibitions of works of arts inspired by the Balkan spirit.
More on the event here.